For an appetizer, I don't always like to drink alcohol. My stomach does need a descent meal before having a cocktail, glass of wine or whatsoever. But I don't want to bale out on all the fun and drink water all the time. So I recently discovered Crodino, it looks and tastes a bit like Campari… except there's 0% alcohol in it.
Some people might think I'm crazy right now since mostly it's all about getting a bit tipsy. But I'm just one of those persons that likes to drink but doesn't necessarily needs to be drunk. It might occur but it's definitely not a must… On the other hand there's no better holiday feeling than being on a terrace, in the sun with the perfect aperitivo. And Crodino might just be my favorite non alcoholic alternative.
Crodino can be served just with some ice and a slice of lemon. However, there are also some great mocktail recipes like the one from Sofie Dumont. How to make it? Fill a glass with Crodino, ice cubes and a few slices of orange, cucumber. Than add some sparkling water and finish with a funky straw. Cheers!
More information on Crodino via this article.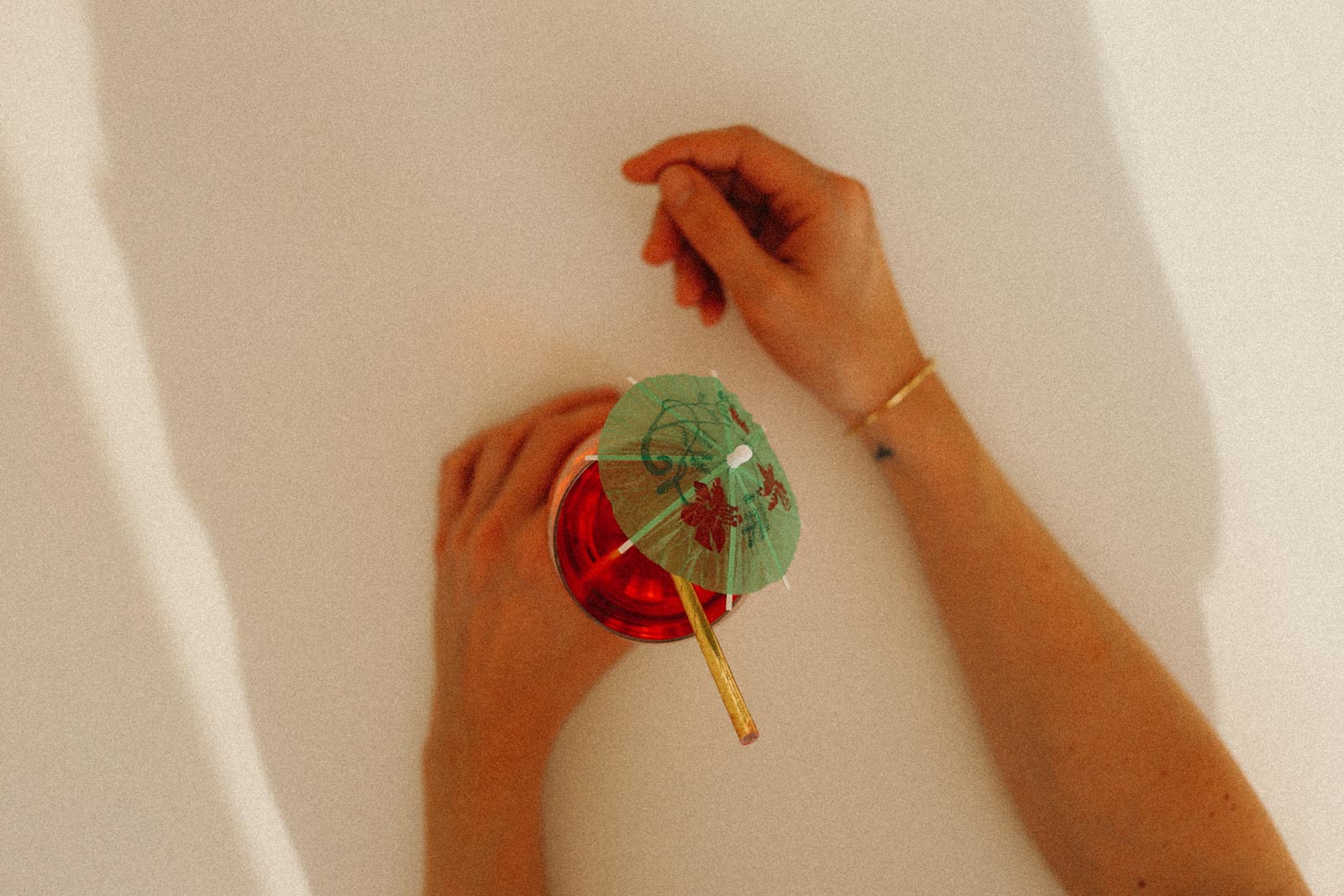 trousers: JUST FEMALE, t-shirt: & OTHER STORIES, drink: CRODINO
Follow Crodino on Instagram 
Pictures by Jonathan Zegbe