This weekend I was cleaning the mess in my apartment when I bumped into these pictures taken more than a decade ago. It were my two final years in high school and even though I don't want to go back, it was an amazing time. When looking at these photos I can actually make an entire visual trip down to memory lane: putting together a dance routine for a show at school, going on holiday with my two best friends (I'll spare you the details of that vacation ;)). It actually made me think about a quote I posted a while ago on Instagram: collect moments, not things!
We're all so very obsessed with having stuff and looking good that we sometimes forget what is most important: mental health! Whether it's a holiday, a good book you read, nice conversations, a falling star, having diner with family or just laughing with yourself at home… having great moments are an essential key to happiness. I have to admit that a really beautiful piece of clothing or a new designer bag can bring me joy for but it's definitely not the type of pleasure I'm looking for on the long run. A bag won't listen to me when I have a problem and none of my trousers, tops or socks have ever laughed with one of my jokes.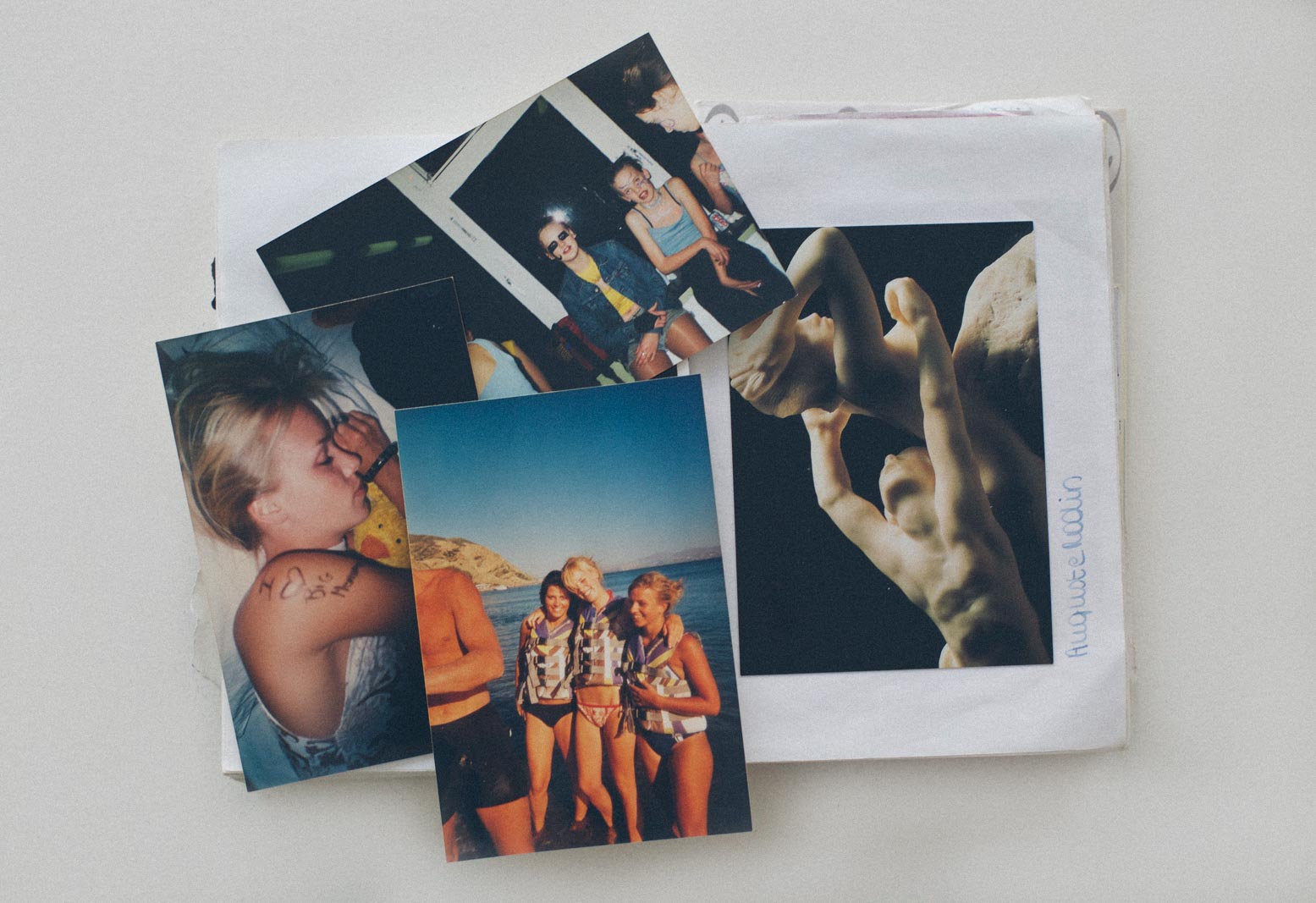 As a blogger it's sometimes hard to find a middle way between gathering 'things' to create posts and just having too much. Seriously, it drives me nuts seeing all that stuff hanging and lying there and not finding the time to wear or use it. And every season my closet seems to look more and more like a stuffed turkey. It's a bit difficult to explain because I love fashion… writing about it, getting inspired and shooting outfit posts is an important way of expressing myself. But how much more can I squeeze into that wardrobe of mine?
The biggest goal of this journey actually is just to enjoy every moment of it!
All pictures by me, featuring Nathalie, Karen, Dorien and my cute not so little sister, Hugh Jackman (thanks Karim for the bday gift), Junip CD (thanks Sara for taking me to that concert)