My new motto for the blog will be same same but different! Yesterday I wrote a word about smart shopping, now it's all about making smart combinations. And by that I mean, how to mix & match the clothes you already have in such a way that your outfits always looks slightly different.
First step in this process will be cleaning up your wardrobe, if you don't know what you still have it's impossible to combine it. Give or throw away the things that you haven't worn in very a long while and techniques such as hanging items by style or color always helps. Then, don't expect to have great styling ideas in the morning when you only have 10 minutes to get ready for work. Take your time on a relaxed Sunday to really dive into your closet, try on everything and if you easily forget things, just take pictures of the outfits with your phone. This might all sound a bit "stupid" but it will actually improve the wearability of your wardrobe. If you need inspiration on how to make combinations you can always try a few blogs or Pinterest 😉
For this outfit I introduced my green vintage Delvaux bag to a Dries Van Noten scarf I got from my sister for my birthday a few years ago. Don't they just make a cute couple?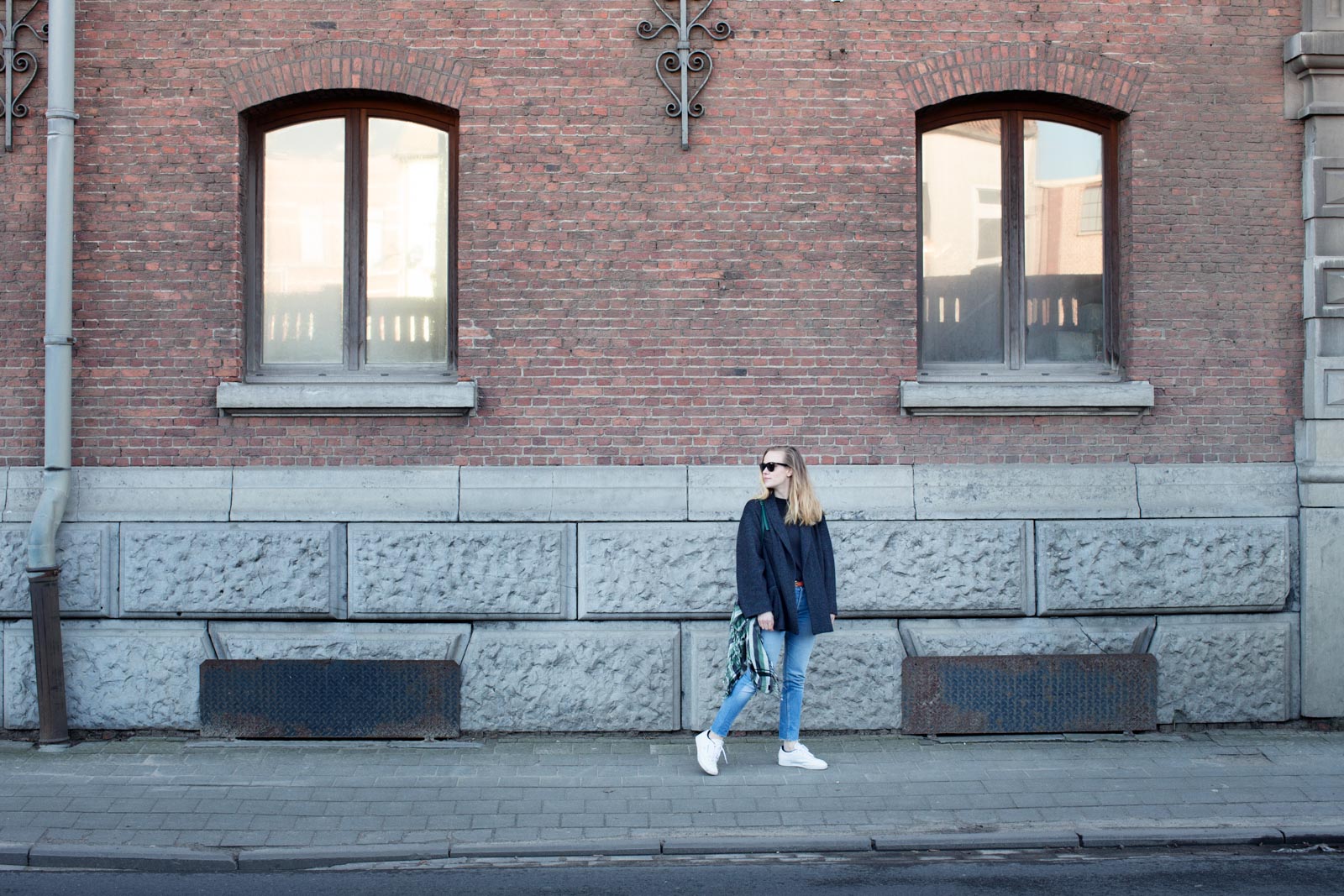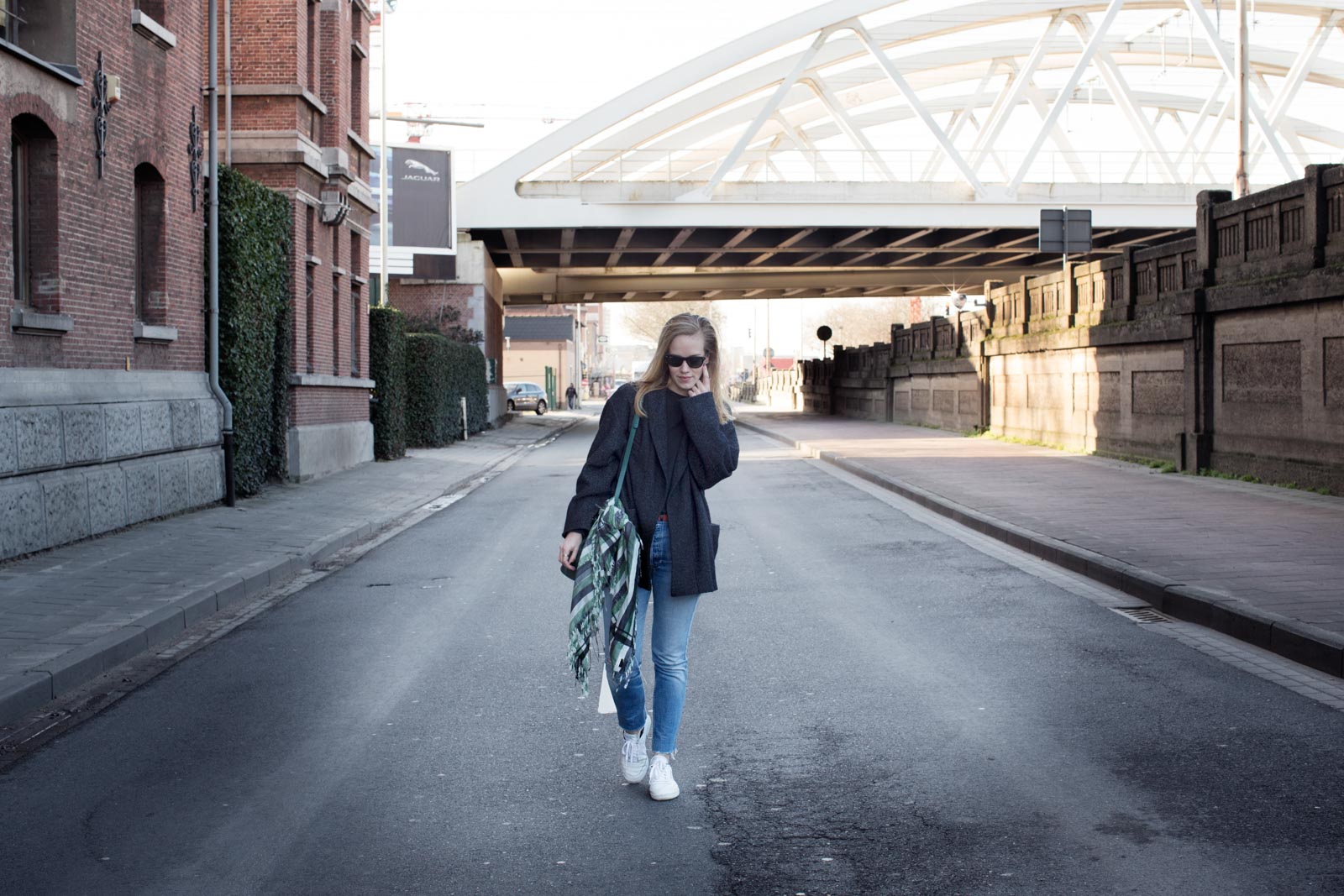 Wearing: jacket – ISABEL MARANT ETOILE, jeans – LEVI'S 501 VINTAGE, scarf – DRIES VAN NOTEN, sneakers – REEBOK x SANDRO, belt – &OTHER STORIES, knit – &OTHER STORIES
Pictures by Annick Strynckx