I'm afraid I really miss being on holiday since I caught myself wearing this Bench outfit in blue and white (yups, Greek flag.. I know) way too often. And I can't get enough of gladiator sandals either. So I was wondering… why do I always tend to wear the same things and what are the right "ingredients" for my favorite summer look?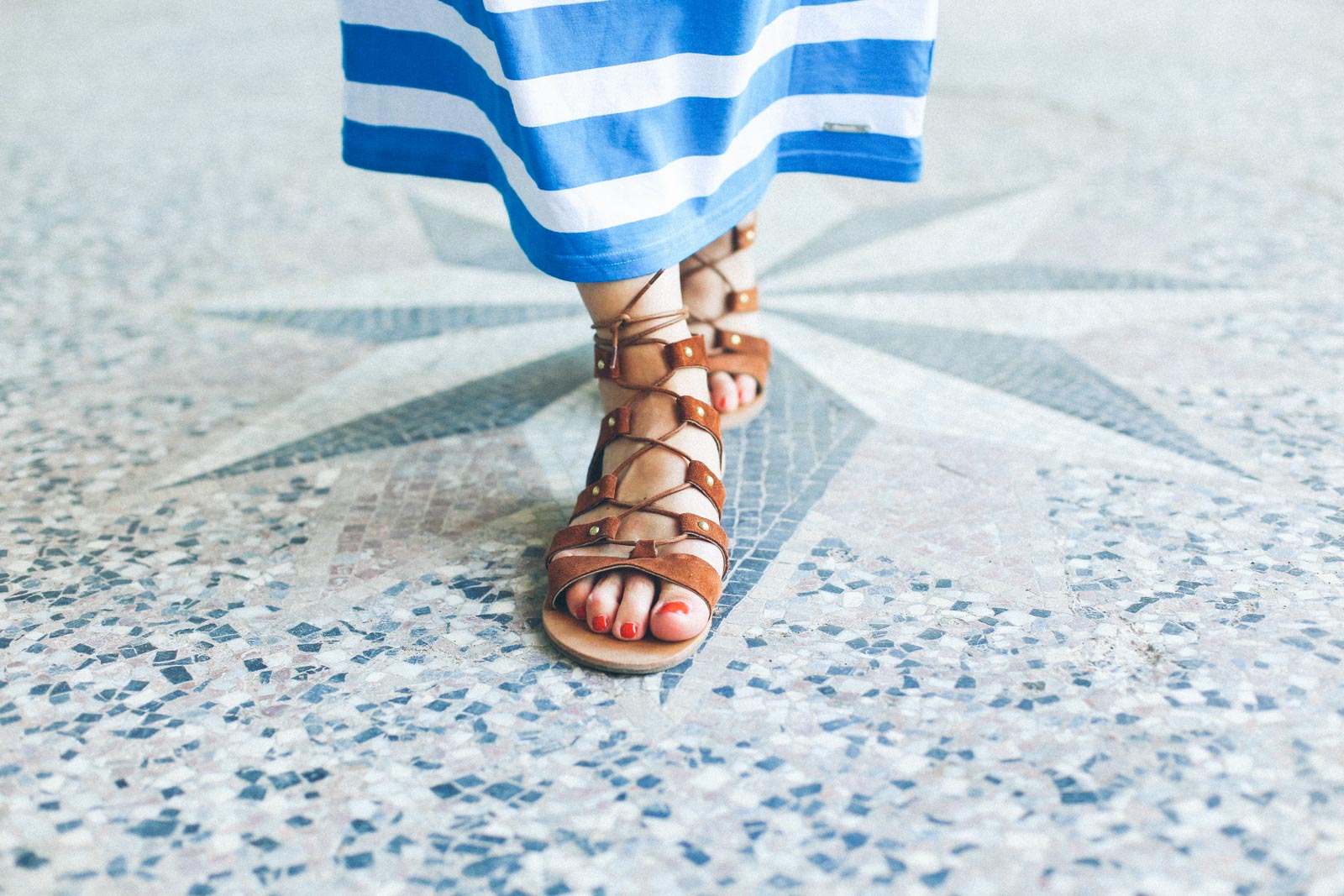 Before I tell you all about it I want to point out that a summer outfit has a different connotation for me at home and on holiday. When in Antwerp I hardly wear shorts or too revealing tops. However, when at a beach somewhere far far away I just don't care what I wear and which amount of skin is shown. Of course you'll never catch me looking like a "nasty girl" but I  definitely look a bit more sexy.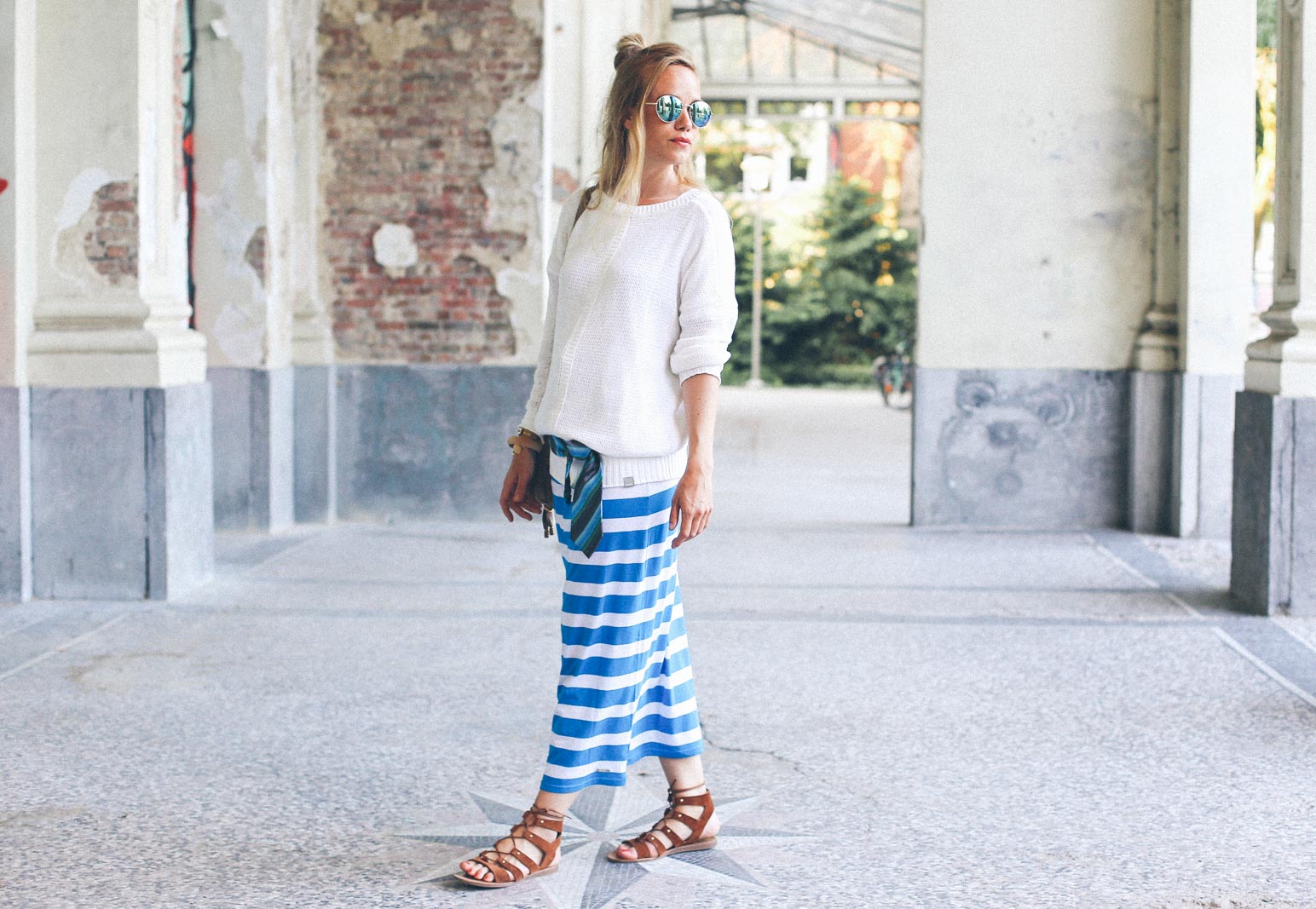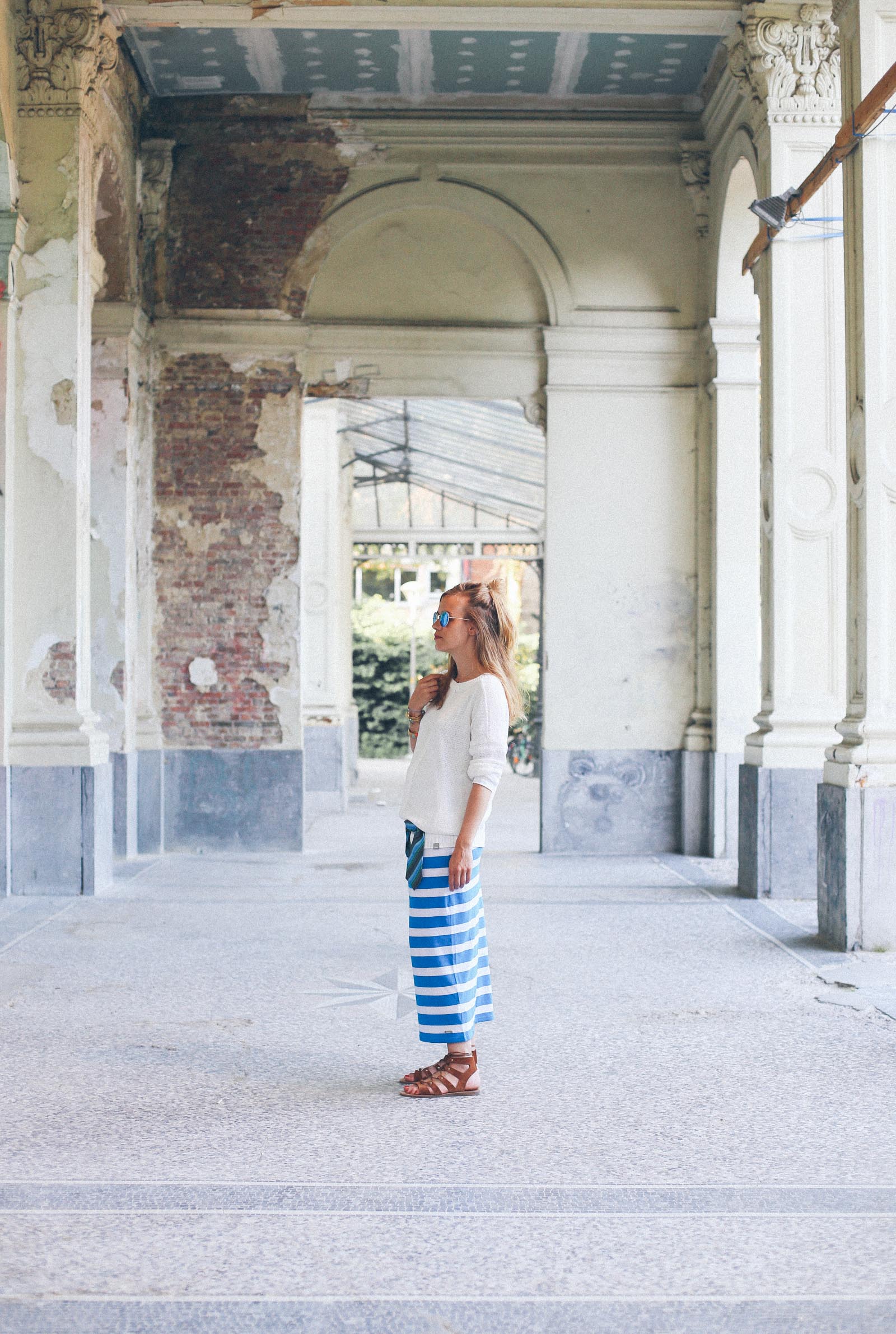 The reason why is very simple… First of all I think hotpants, very short dresses and skirts are great as a practical kind of beachwear but not on the city. Secondly, the less you wear the more men will stare at you like your some nice (or not so nice) piece of meat. I don't blame them because it's in their nature and I admit I would watch too if I see a pretty sixpack passing by. In a city such as Antwerp they see women in winter coats and cosy sweaters most of the time so they're probably looking forward to the first summer days for several reasons. And it's very ok that women don't mind the staring part but I must be a different kind of woman. However, at the beach nobody is wearing a lot of clothing so it's just less of a deal.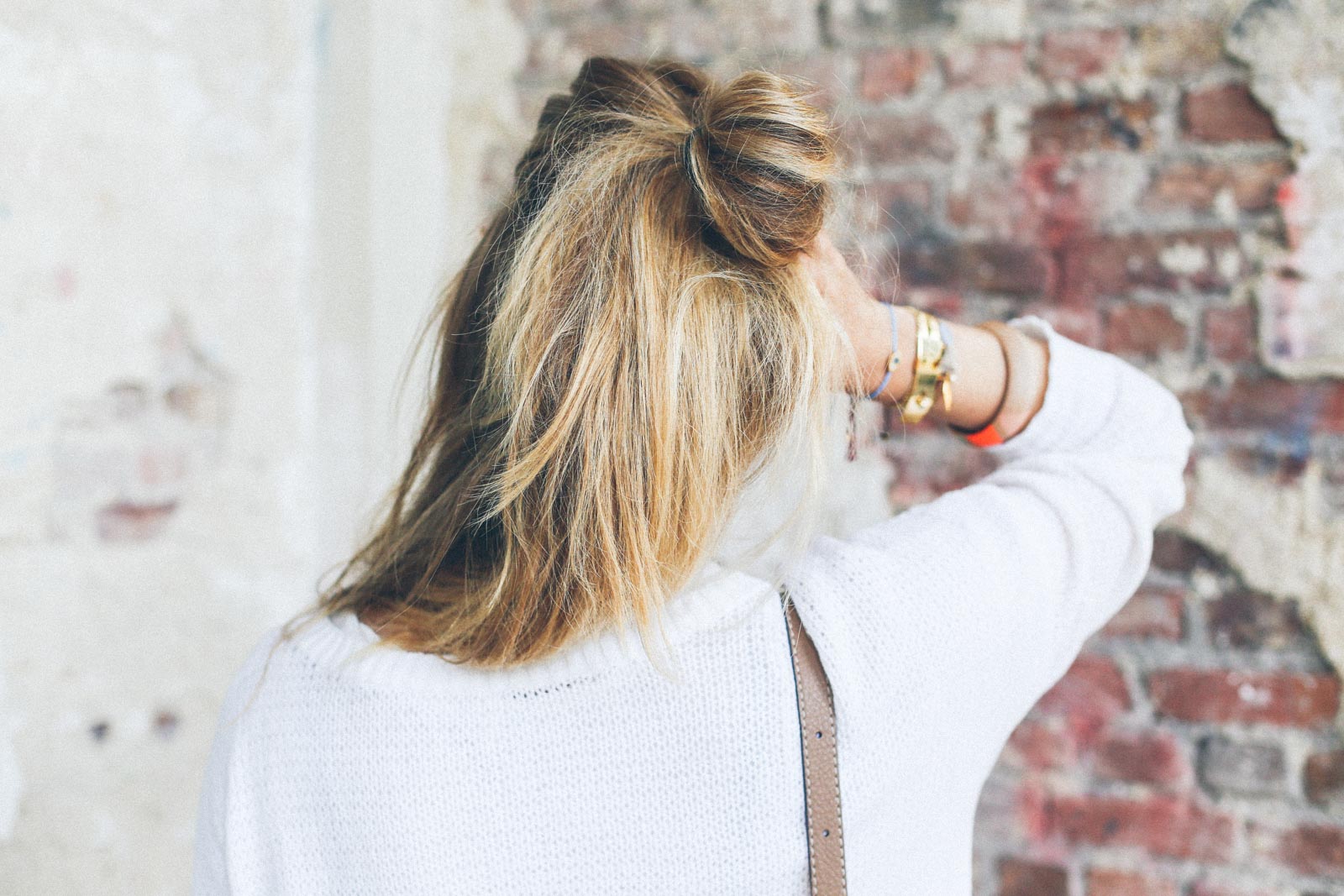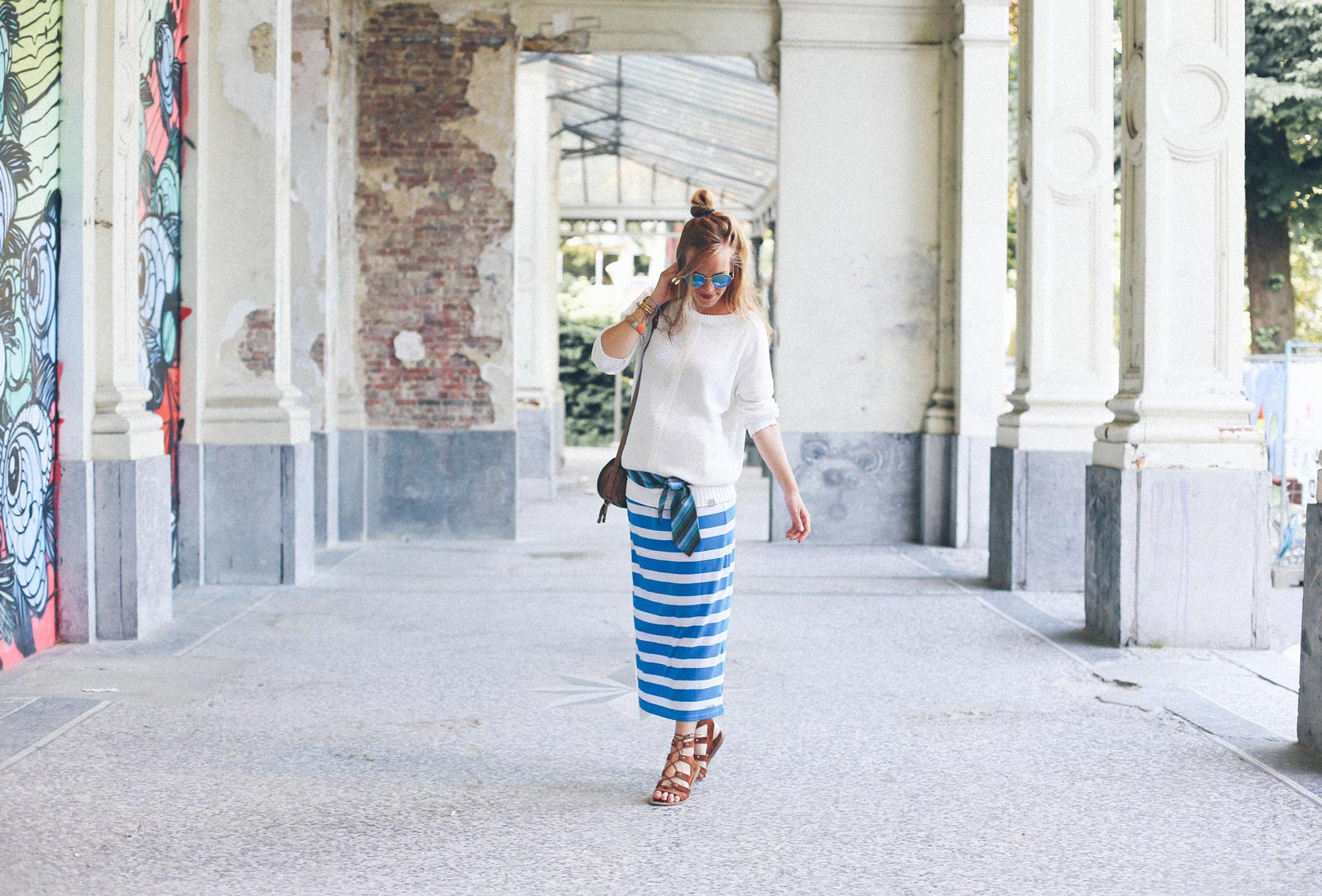 To continue what I actually wanted to tell 😉 My all-time favorite summer look is a maxiskirt or dress in a light fabric with a pair of sandals and a sweater when it gets colder in the evening. It's casual, slightly feminine and not too revealing. This striped Bench dress was kinda "rock 'n roll" for me at first but it makes me feel like I'm on holiday every day I'm wearing it!
Wearing: striped dress – BENCH, summer knit – BENCH (c/o), tie vs belt – VINTAGE, shell bracelet – BODO JEWELS, bag – CHLOE, sandals – SACHA SHOES
Pictures by Jon The Gold