Did I already mention I'm a big fan of ton-sur-ton looks? When you wear an outfit in the same color or the same shades it looks better most of the time. Let's give a little example 🙂 Imagine I'd be wearing this dark blue jeans and white sneakers with a cream top. Visually, it would look like I cut my body in pieces with a combination of light and dark shades. With the blue printed Bench T-shirt my outfit looks more like a unity, which does honor my body type.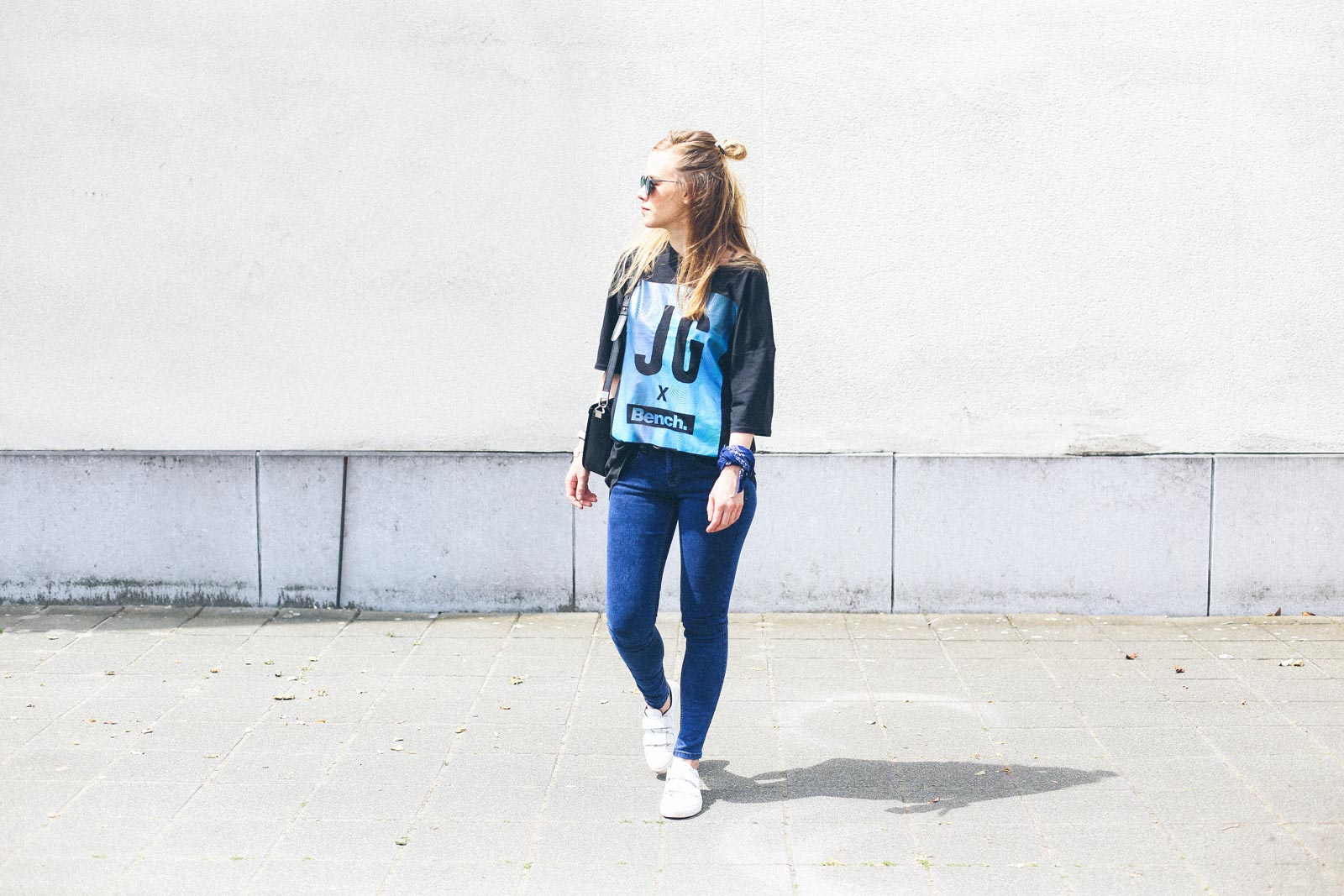 Since I've been working in sales for many years now I've see quite some women with all different body types. The one thing they have in common is that 99% of them are complaining about at least one part of their body. Whether it's their arms, knees, belly, legs or ankles, there's always something they're not feeling comfortable about. Same for me, I have a long upper body and shorter legs that are a bit too brawny. So there are quite a few items I never wear because it just don't look good in them but there are also many ways to cover things up.
Like I already told in the intro, it isn't only what you wear that counts but also how you style different colors. My personal rules are: make sure you always combine footwear + trousers or trousers + top in the same color or the same shades. So if I wear dark blue jeans like the one in the pictures I'll put on a darker top and make the outfit more summer'ish with a pair of white sneakers. However, if I would be wearing a white T-shirt, shoes in a shade of black or blue would have been better. Otherwise the contrast would make my legs look even shorter and that's a thing I definitely not want J And I'm talking about trousers here since those are my favorite pieces of clothing but same counts of course for skirts.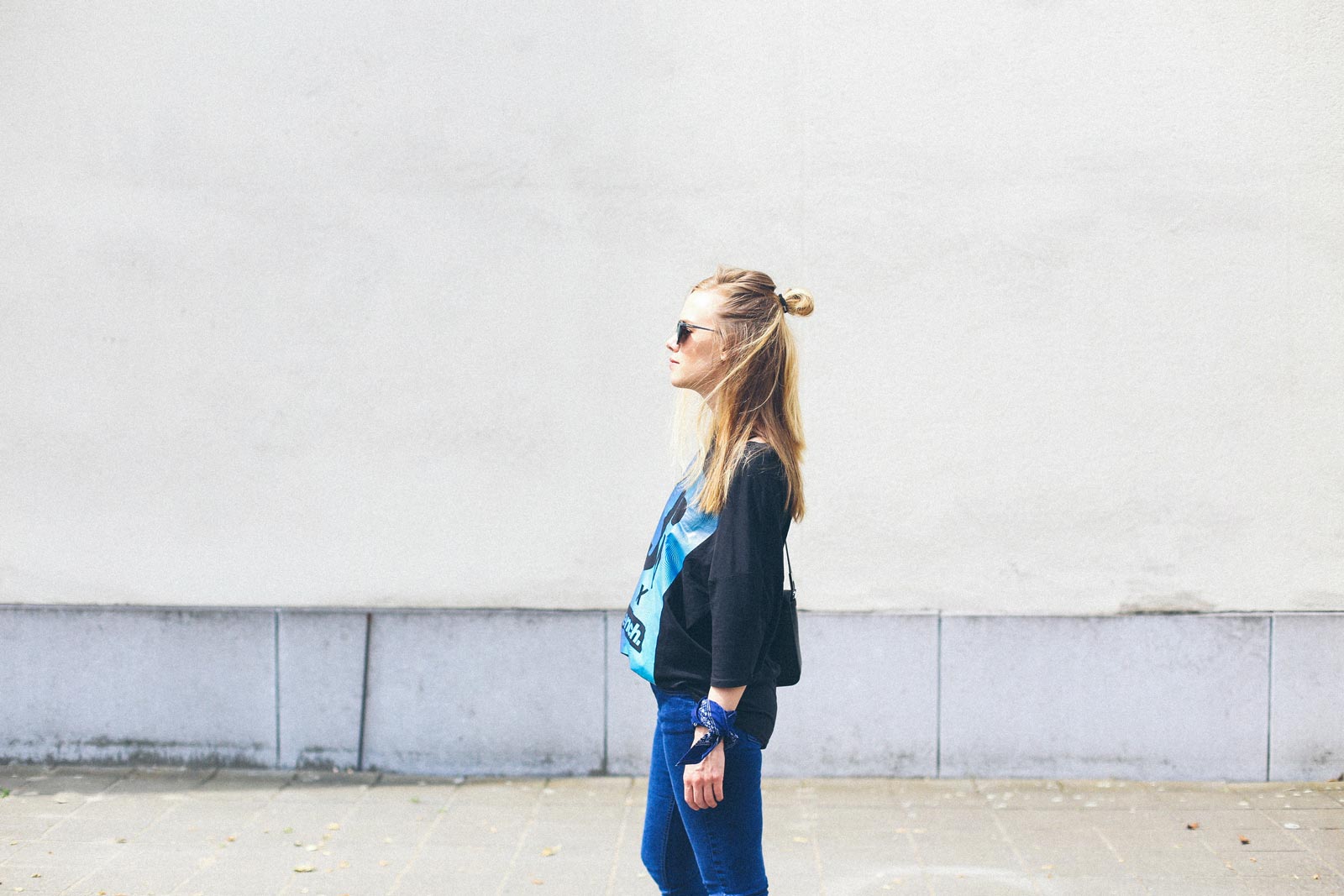 I did the trick with all blue and black shades but also if you want to go wild with summer colors, make sure you stay with the same hues. When you're a big fan of yellow, try to play with some pieces in a matching tone of the same color (just watch out with black details so you won't look like a bumblebee). And same counts for all other members of the spectrum!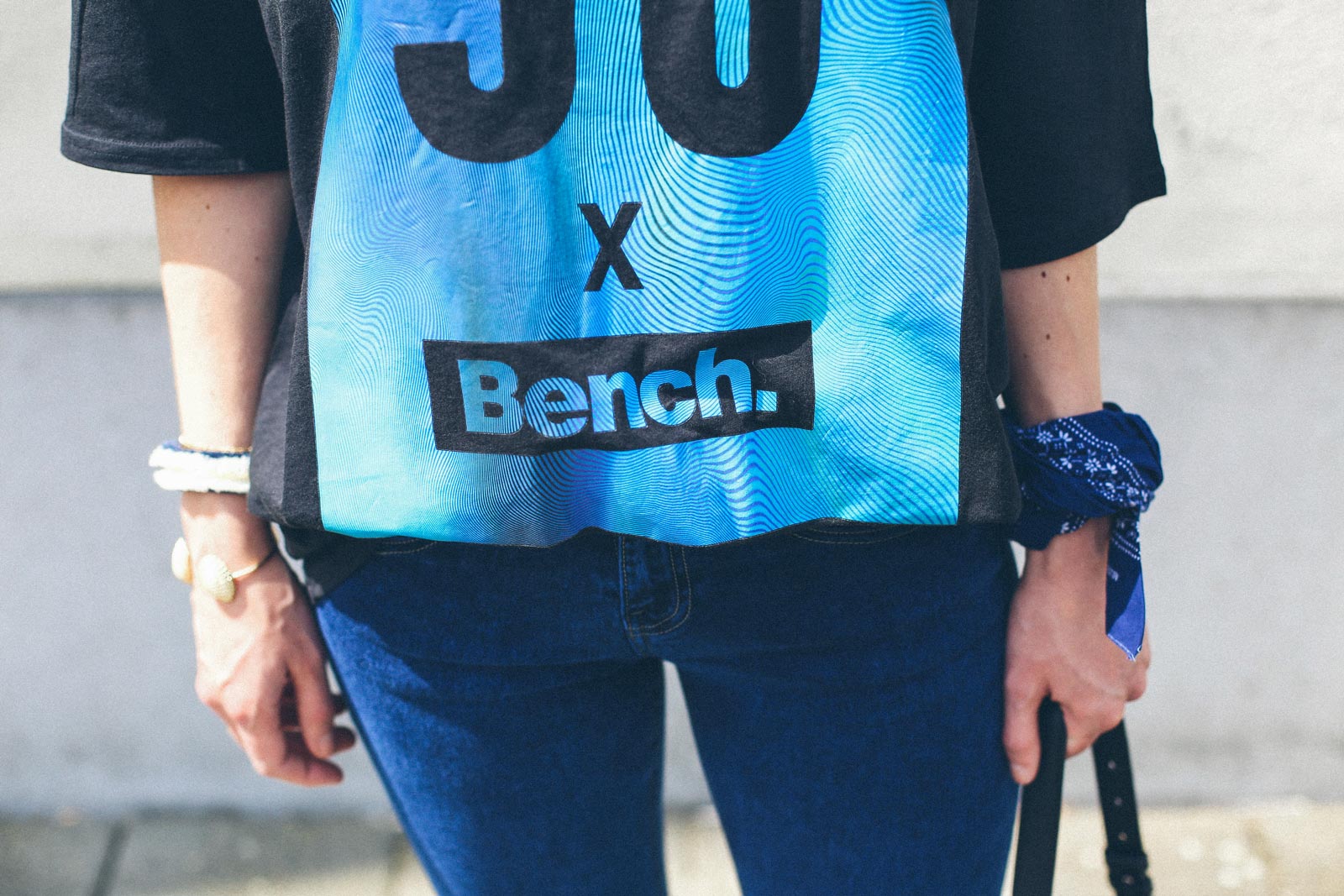 If this ton-sur-ton story is a bit boring for you, never forget you can still spice things up with loads of accessories. Be creative 😉
Cheers,
Ruth
Wearing: t-shirt – BENCH, jeans – BENCH, sunglassen – BENCH (c/o), sneakers – ROYAL REPIBLIQ, bag – ALEXANDER WANG, scarf – VINTAGE
Pictures by Jon The Gold