The moment where I want to talk about the weather has officially come… Usually I avoid subjects like these but seriously, I'm done feeling like a real life ice cream during my weekly outfit posts. In fashion, winter season is over but mother nature decides about things differently, that's clear! And right she is, sometimes I feel like the seasons we made up aren't correct. But who am I to change the traditions?
So thank God there are brands that created some nice in between seasons items with that allow you to mix and match. I was pretty excited to wrap a LN Andes scarf around my neck and that those Goosecraft fringes kept me warm. Secretly I was wearing a winter coat on top but it just didn't look good on the pictures. However, I acted like a real 'pro' and even tried to smile while freezing 😉 (it was hard, haha!)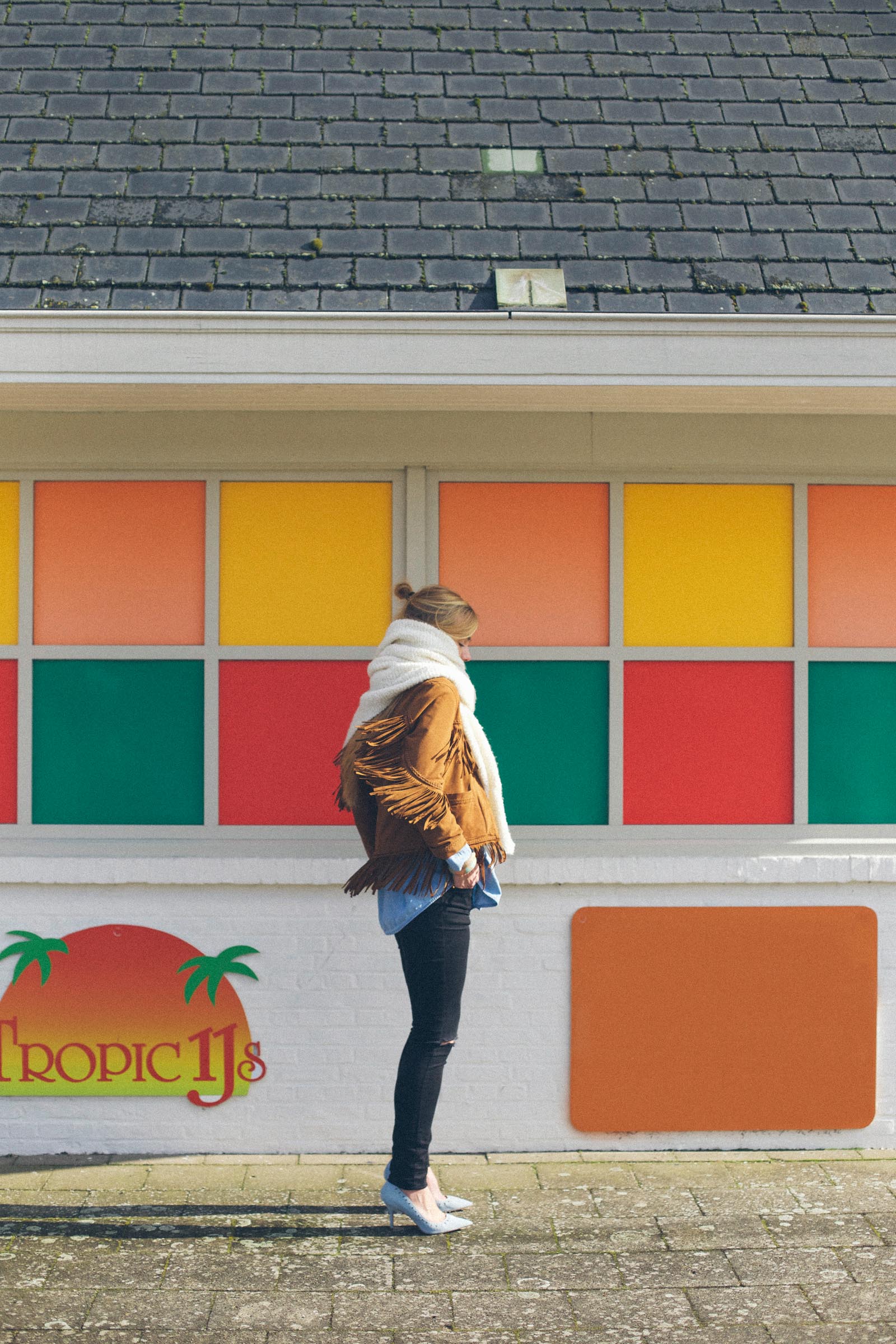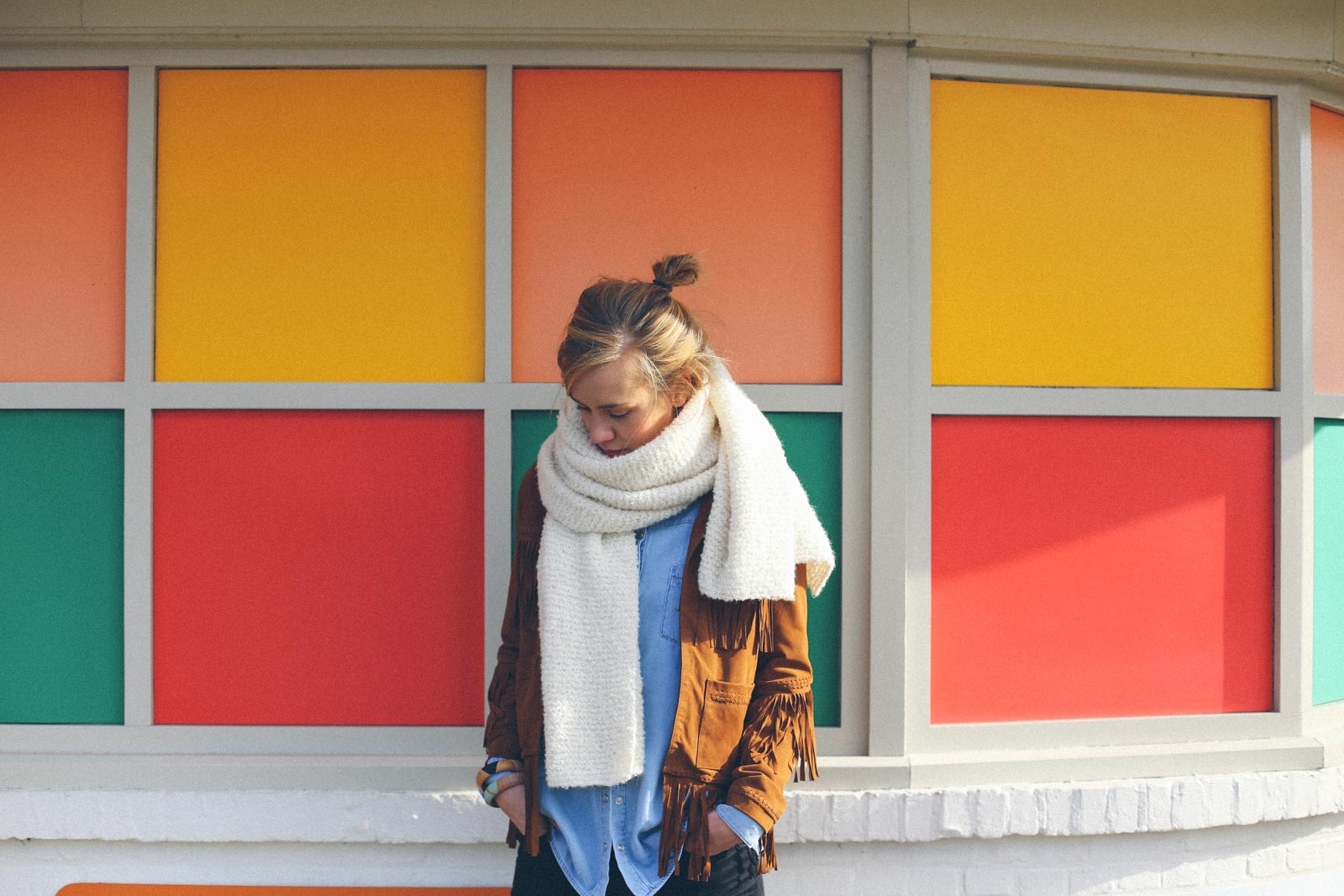 I'll be so happy to eat my first real ice cream of the season very soon! Can't wait to enjoy the daylight, see the trees with leaves again and to put my gloves where they belong, in the closet!
Wearing: jacket – GOOSECRAFT, shirt – WON HUNDRED, jeans – CHEAP MONDAY, scarf – LN ANDES, pumps – ZARA, bracelets – MADAME VOLT
Pictures by Deloin