Today it's all about the journey of Paulien Riemis, fellow Belgian blogger and friend. We grew up in the same hood called "De Noorderkempen" (for those who're not from Belgium: it's at the countryside and other Belgians tend to laugh with our funny accent) but our roads only crossed a few years ago in Antwerp. If I would have to describe her main characteristics there are two things that pop up in my mind: down-to-earth and many talents. Besides blogging on polienne.com, Paulien also studies literature and she's a model. Some girls just can do it all, but this one in a very sympathetic way, I like!
So it was about time to have a chat with this lady about her journey. We met on a cold Wednesday afternoon at Kaffeenini, (Pauline's favorite hangout spot) for some coffee, a bagel (I was hungry), gossip (we're women after all) and a nice conversation.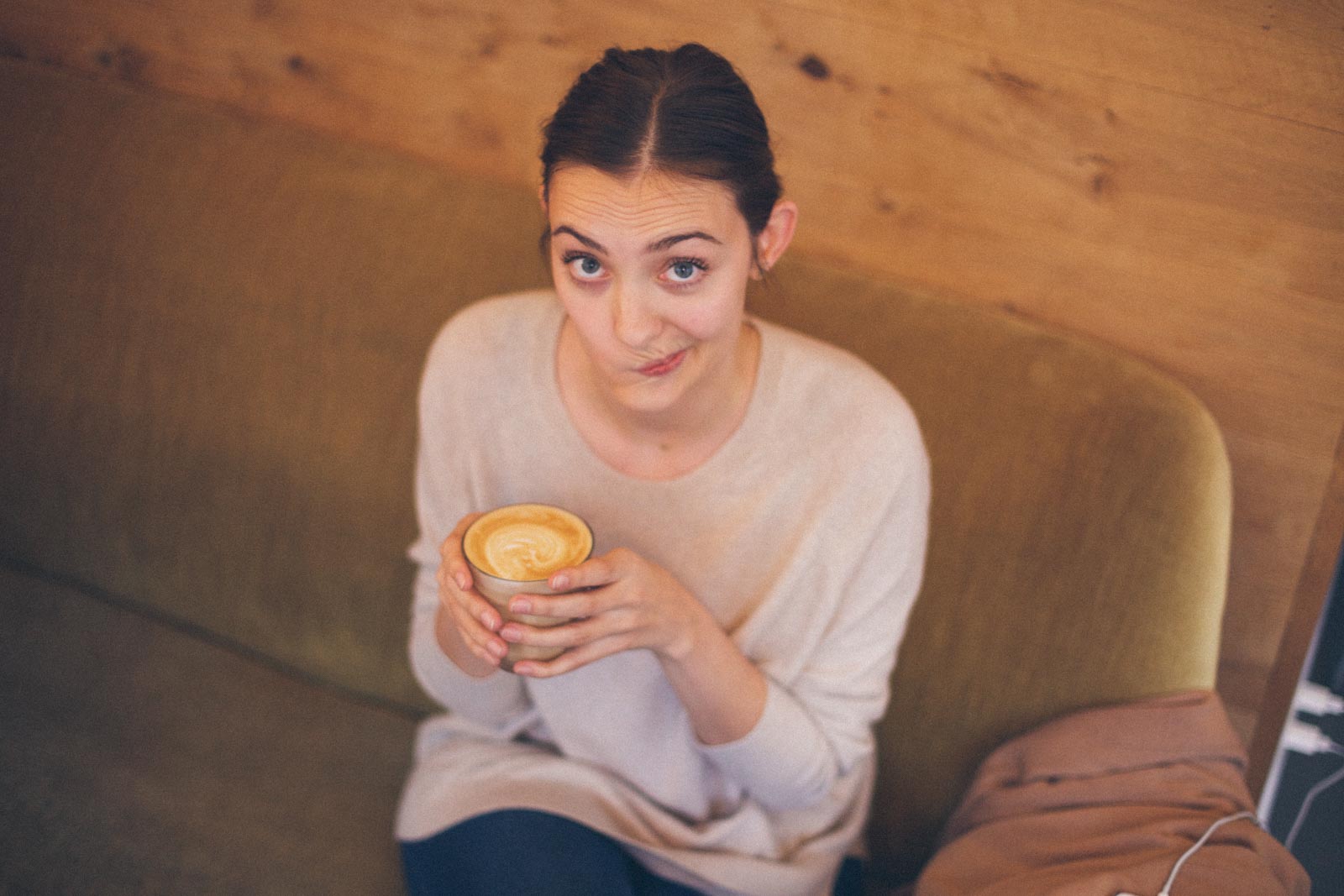 This time I really wanted to prepare some questions and yet again I didn't (whoops). But it was for the best… we just talked about life, love and happiness and that's what the journey is all about after all. To start with Paulien's story I will have to mention her favorite quote: "do epic shit" and don't take the epic part too seriously. She likes these words because it reminds her of the fact that you always have to go for what you want but, very important, while staying with both your feet on the ground.
When I asked how her image of the future would look like Paulien's first answer was "rather boring, I want to live a happy normal life with my boyfriend in a nice house in the suburbs, have children and a cat". Paulien isn't the type of girl that would make a trip alone around the world to get to know herself. To be completely honest, I think she knows herself better than some people double her age. Anyways… this doesn't mean that traveling isn't her thing, Paulien is a big fan of Asia so Vietnam and Japan are on the wish list. Also Stockholm, L.A., San Fransisco, Moskou and St. Petersburg are a few places she'd really like to visit. Discovering new cultures inspire her and give her energy but she's always happy to be back in Antwerp.


In the very near future Paulien's about to graduate and she told me it kinda scares her because now it's official, she has to go searching for a job. Remember the feeling myself and oh yes, it's a bit frightening but I'm quite (very) sure it will all turn out well for her! Of course there will still be her blog Polienne.com that she has been running the past 5 years. A funny fact: in the beginning Paulien barely had readers and she was basically blogging for herself. She just enjoyed writing, searching for images, mixing and matching her own outfits. It was and still is a perfect way to combine and express all her passions: fashion, modeling, writing and the more technical part of creating a website.
Of course we didn't only talk about what's going to happen in a few months / years … there was also the time to chat about the small things in life. I already found out that Paulien likes to go to festivals, Werchter to be more specific, because she's very much into rock music. Some of her favorite groups are Muse, Arctic Monkeys, Radiohead and Depeche Mode. On the contrary she also likes to watch the Voice UK with a glass of red wine, just because it's fun. And we have another thing in common besides being van "de Kempen", we're both not morning persons!
Thanks Paulientje for the nice chat, keep up the good work and call me for coffee (or I'll see you on snapchat 😉 )
Visit: www.polienne.com

With special thanks to Kaffeenini
Pictures by me & Annick from Kaffeenini