What makes styling so inspiring for me is that you can magically turn really simple things into a great combo. Sometimes you have access to items that speak for themselves like a maxi dress with flowers, a flashy silver top or any other statement piece. It looks great once or twice but after a while you get that "been there done that" feeling. Personally I find it much more exciting to go wild with the basics, the simple pieces allow you to be really inventive in the way you wear and combine them.
When Bench asked me to create my personal boyfriend look, I saw it as an interesting opportunity. The brand is well known for its clean and sporty pieces, they do have some special items in their collection but in general they like to keep things simple. Before deciding about my final outfit, I spend half an hour on their online shop to be sure I made the right decision. I may sound like a grandma but ordering online is still kinda exciting to me. First I ad all the things I like to my shopping bag, then I evaluate and try to be smart by eliminating the pieces I won't wear. Anyway… I'm departing from the subject 😉 My final choices out of the Bench collection were an oversized white shirt, a grey pair of grey sweatpants and a dark blue jacket out of the mens collection (my imaginary boyfriend would actually look great in this outfit).
Now I must admit that I secretly DIY'ed the sweatpants a bit since they were too long (I haven't exactly long male legs, thank god!) With help from a pair of scissors I cut off a part till it was the right length and I kept the back a bit longer than the front (very Vêtements' ish). And since I didn't want the shirt to look slouchy I put a nod in it, that one always does the trick. For the accessories I chose to combine the look with a pair of heels and a clutch to ad a female touch. In general, I think playing with masculine vs feminine elements always makes an outfit more interesting. Too sexy (except when you're invited to the Oscars) or too boyish is just a bit boring in my opinion.
So, what do you guys think, did I succeed in creating my boyfriend look?
Have a great day, I'm off to Paris again for the next Woman fair 😉 I'll keep you updated via social media!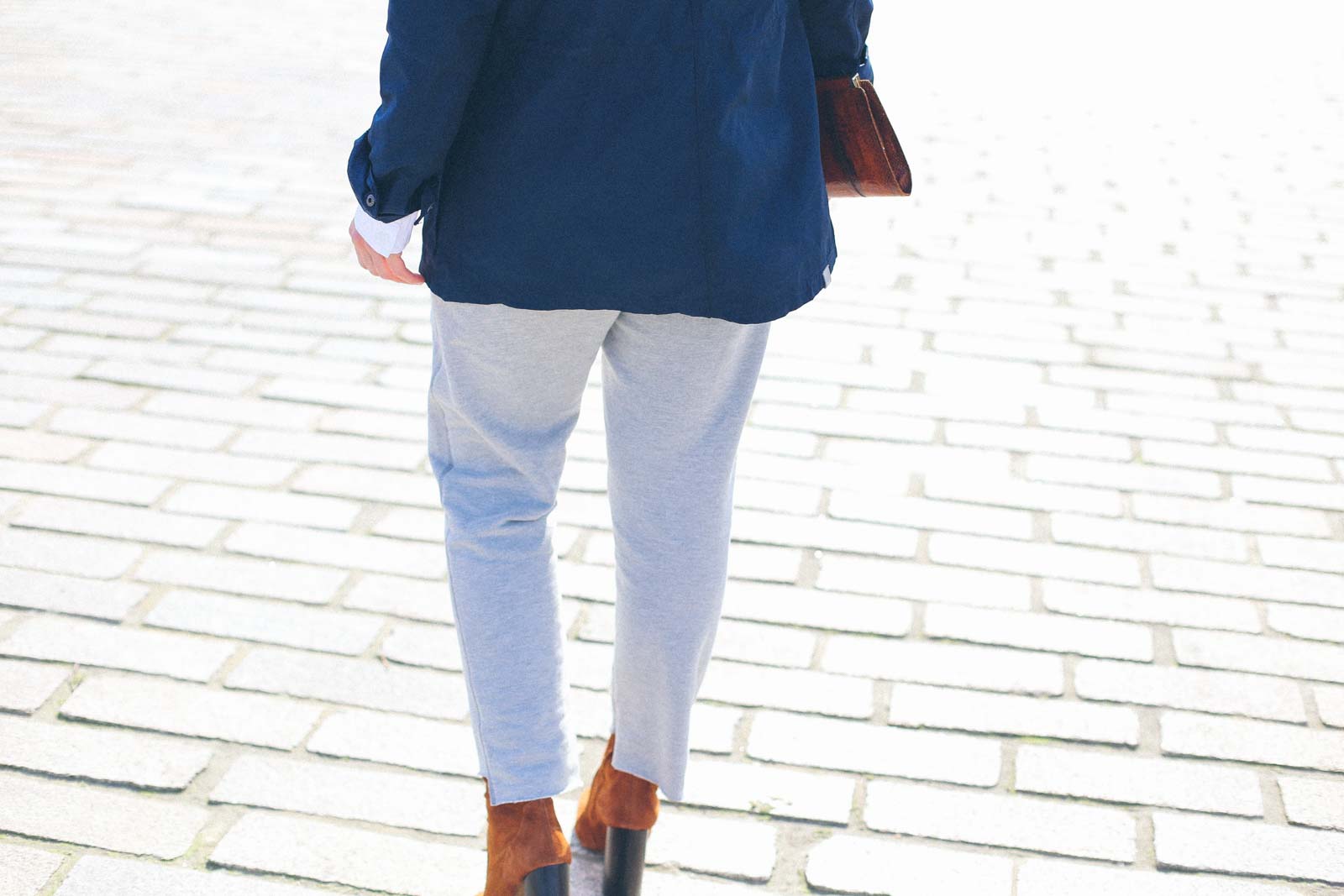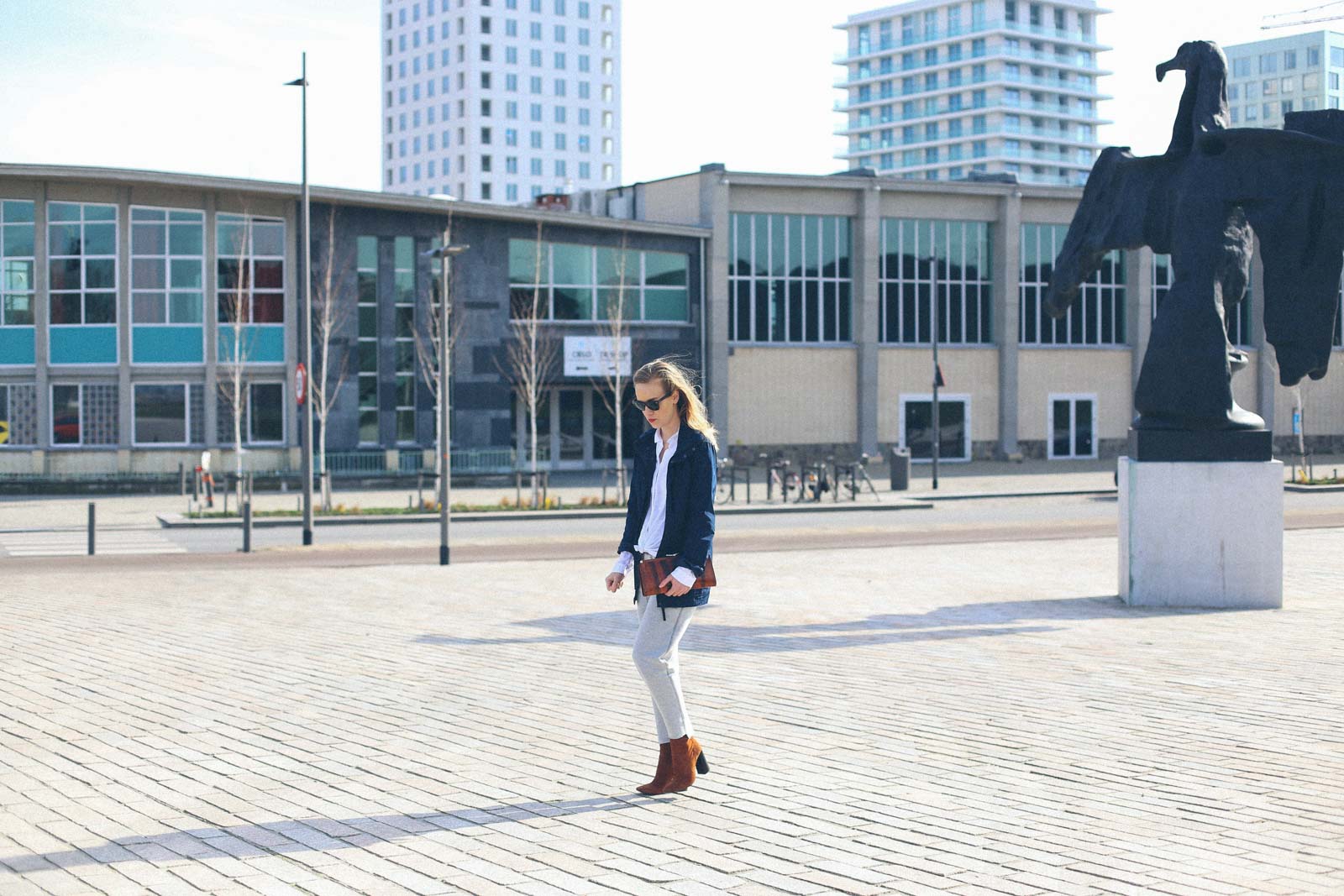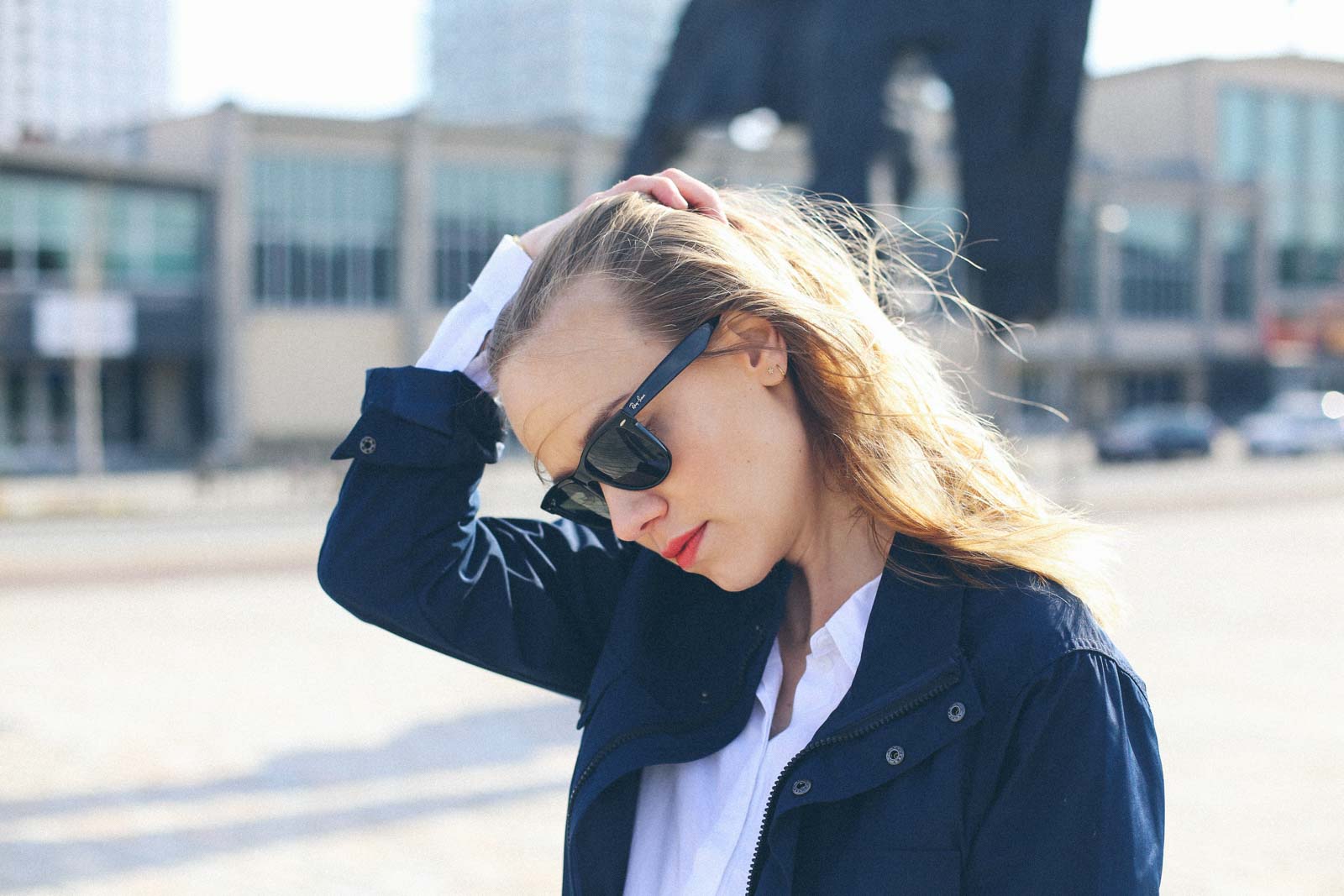 Wearing: white shirt, dark blue jacket and grey sweatpants by BENCH (c/o)
Pictures by Deloin