Exactly one week ago it was our special moment of the year (unless you're a man reading this post), the international women's day. Some might believe it's a feminist thing but I think it's good to reflect on the female species in a society that's still generally ruled by men. However, that's not what this post will be about, I rather want focus on the positive aspects and tell you about what we did to celebrate this memorable day.
Eastpak invited us, a bunch of happy ladies, to discover Amsterdam North during the international #shewears tour. The first thought that popped up in my mind when getting the invite was "why Amsterdam North and not the centre?". Well, apparently this part of the city is going through an interesting development and many of the projects were launched by yes, women!
Open Coop / Pussy Gallore & Tolhuistuin
When arriving at Amsterdam Central we immediately jumped on a boat to the northern part of the city because that's the only way to get there. First stop was Open Coop / Pussy Galore, a coffee and breakfast spot which is part of the Tolhuistuin complex managed by Touria Meliani. Tolhuistuin is an art-minded, cultural and culinary venue where all kinds of people can meet. This project was launched 7 years ago to make an impact on the city and has proven that with small means you can actually deal with issues in the city.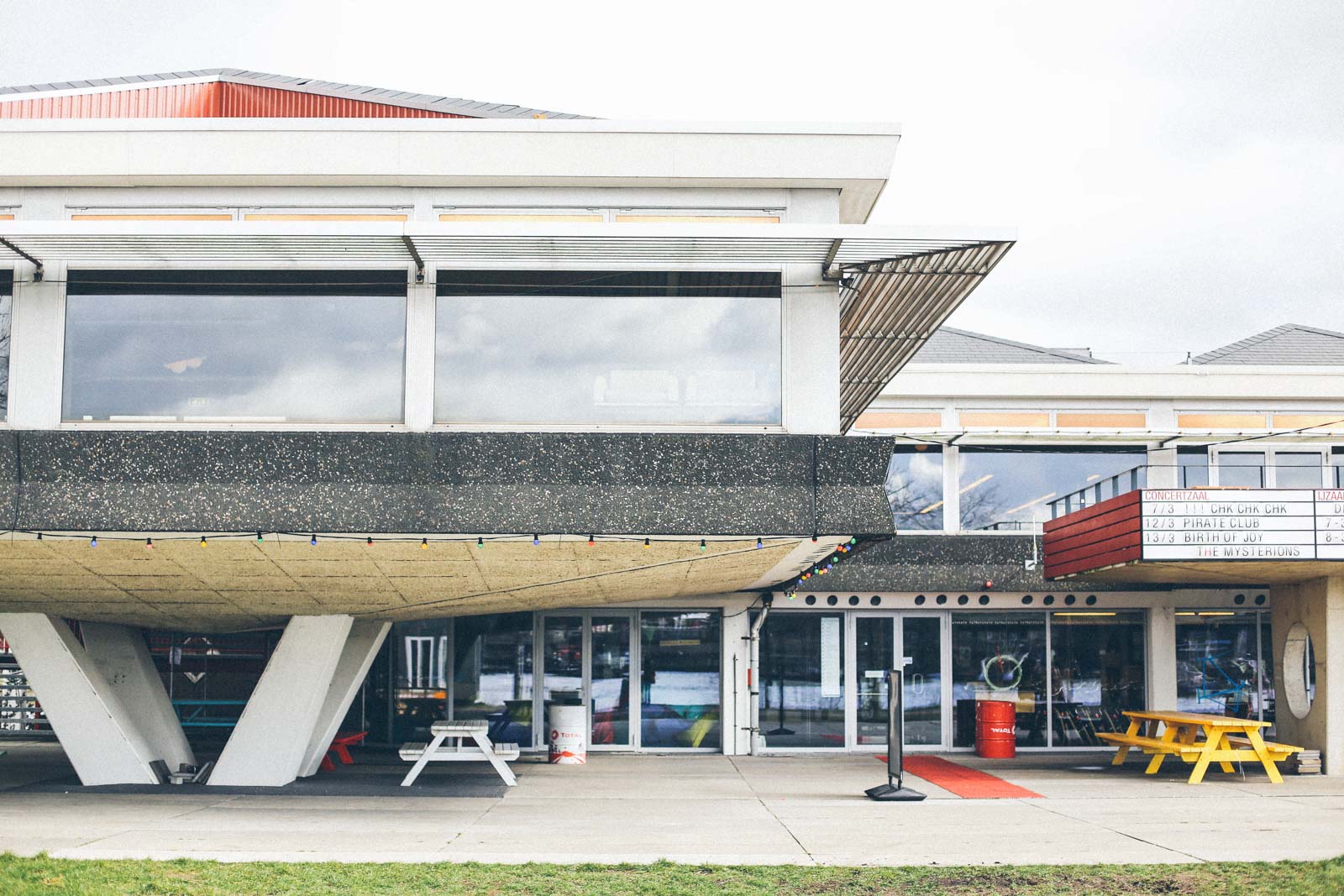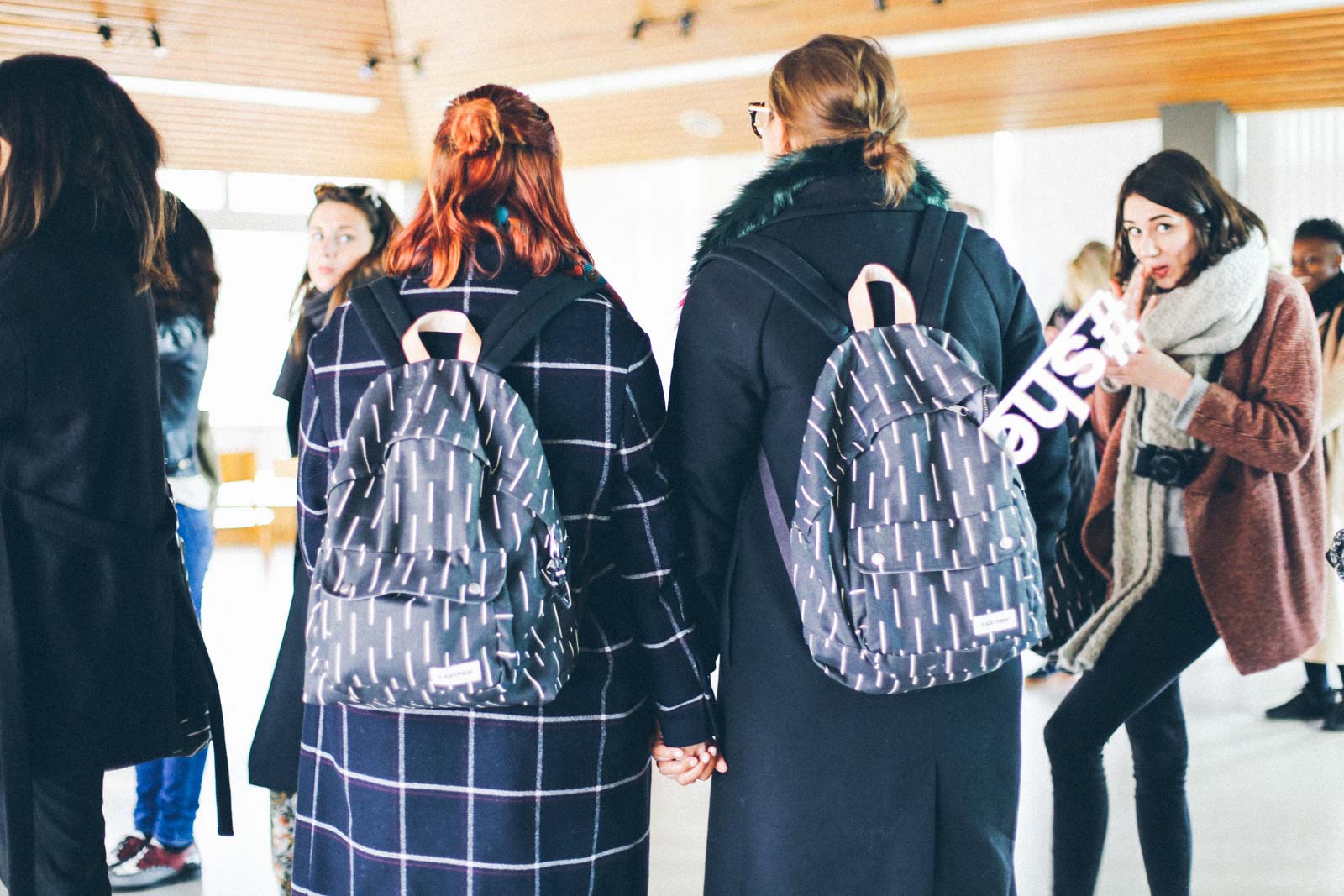 Eye Museum
When we finished our coffee and slice of banana bread guide Eva de Klerk took us to the Eye Museum where we had a chat with director Sandra Den Hamer. The museum, specialized in film, is located in a very impressive new building that's really worth paying a visit. It has only opened in 2012 but already proved its impact on national and international filmfans. Besides the museum there's also an actual cinema located in the building so if you like going to the movies it's the place to be. Before we went to discover the building, filmmaker and Amsterdam North resident Marie Smeets showed us her short movie "Noord". After being really disappointed of the online search results, she jumped on her bike to film all the different aspects that define the neighborhood she loves so much. The outcome is really nice to watch, you can check it out via this link.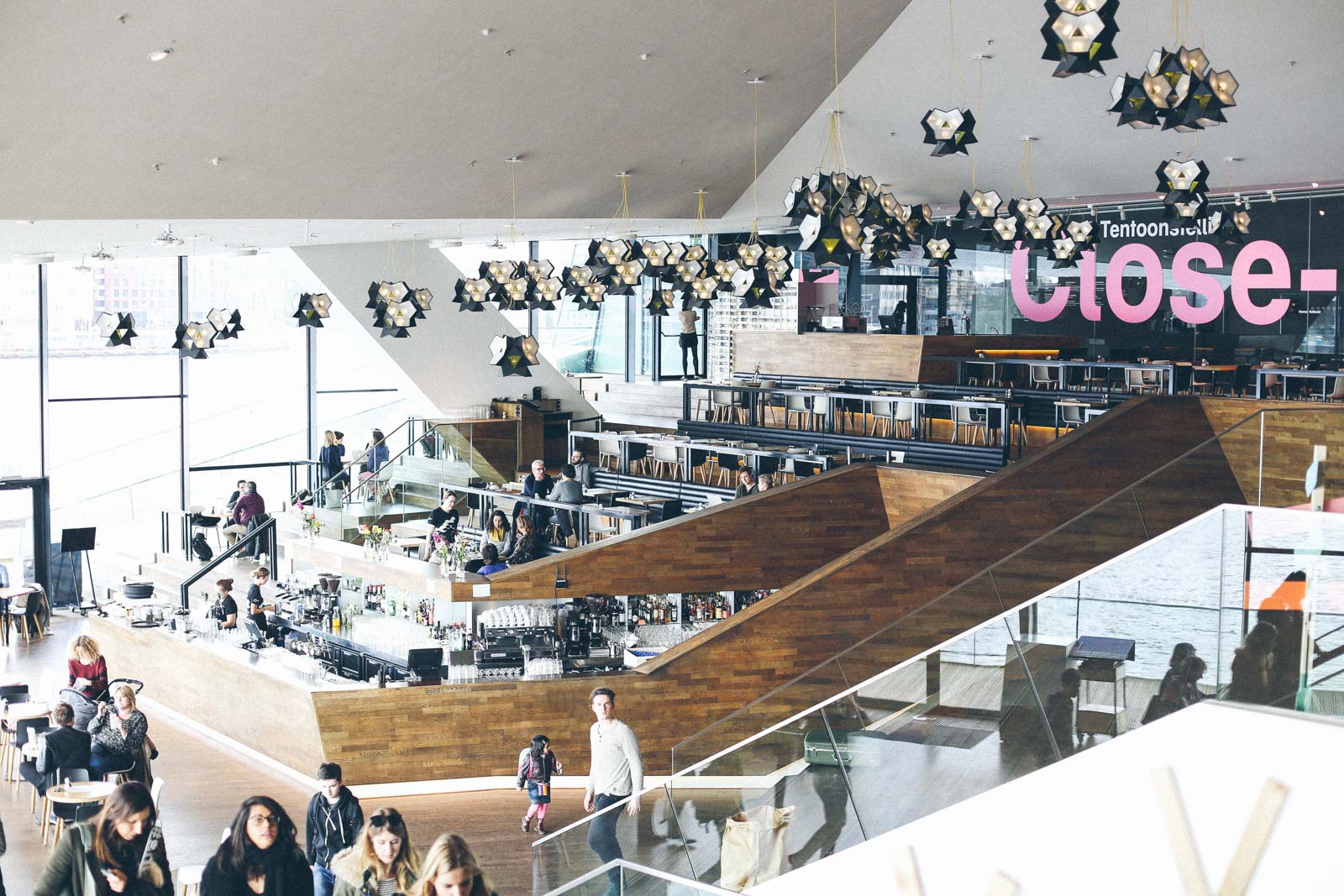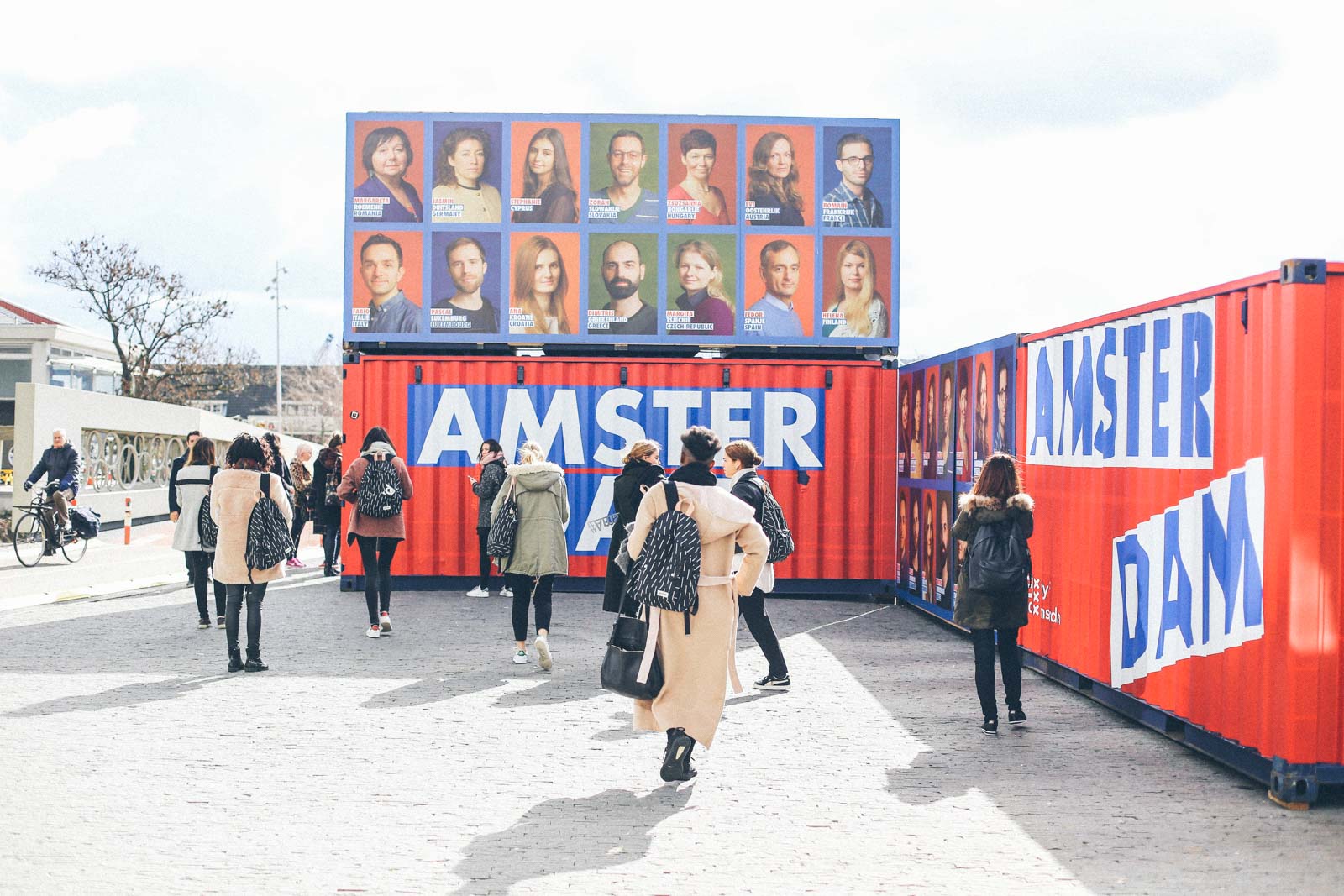 Rent-a-bike
When in Amsterdam, whether it's the North, South or centre, there's one thing thing you definitely need to do and that's hiring a bike and so did we. It was a tricky adventure since we're not as experienced in cycling as the Dutch but we all managed to arrive safely 😉
We made a quick stop at Modestraat, an initiative by Mira Ter Braak and located in an old Chinese restaurant. It's a place where you can shop but also pass by for a yoga session, catwalk and streetdance lessons, a new haircut or just a simple coffee.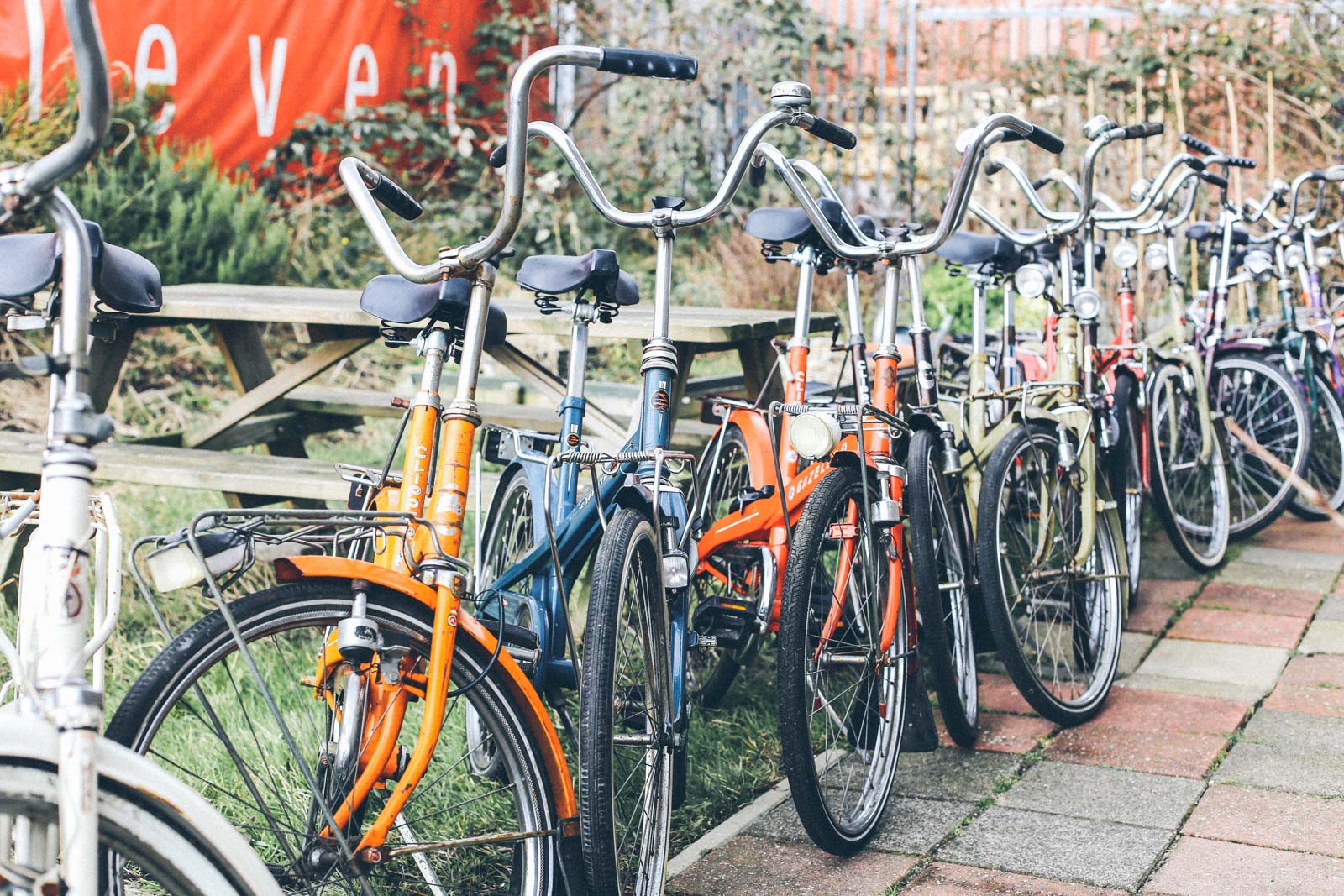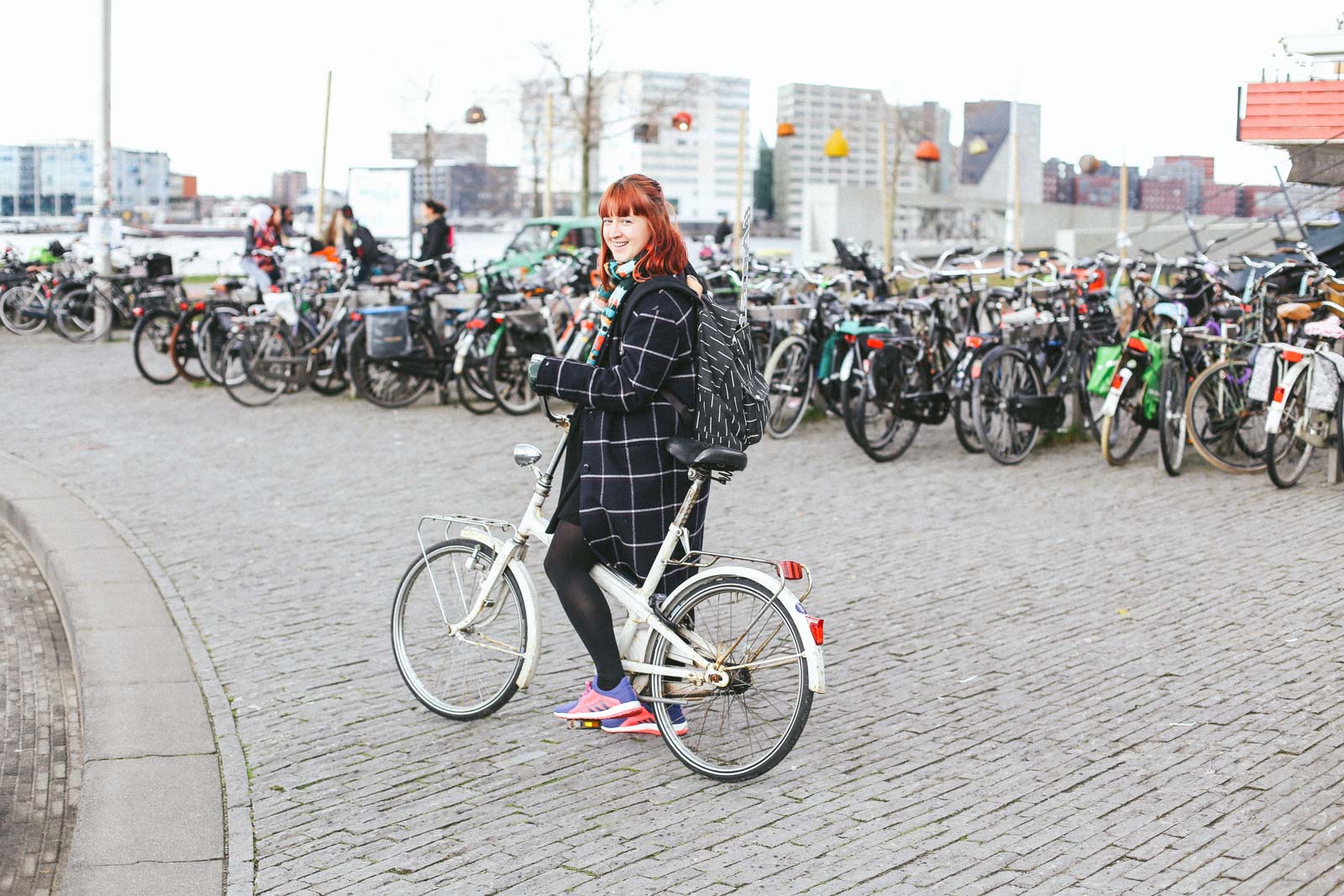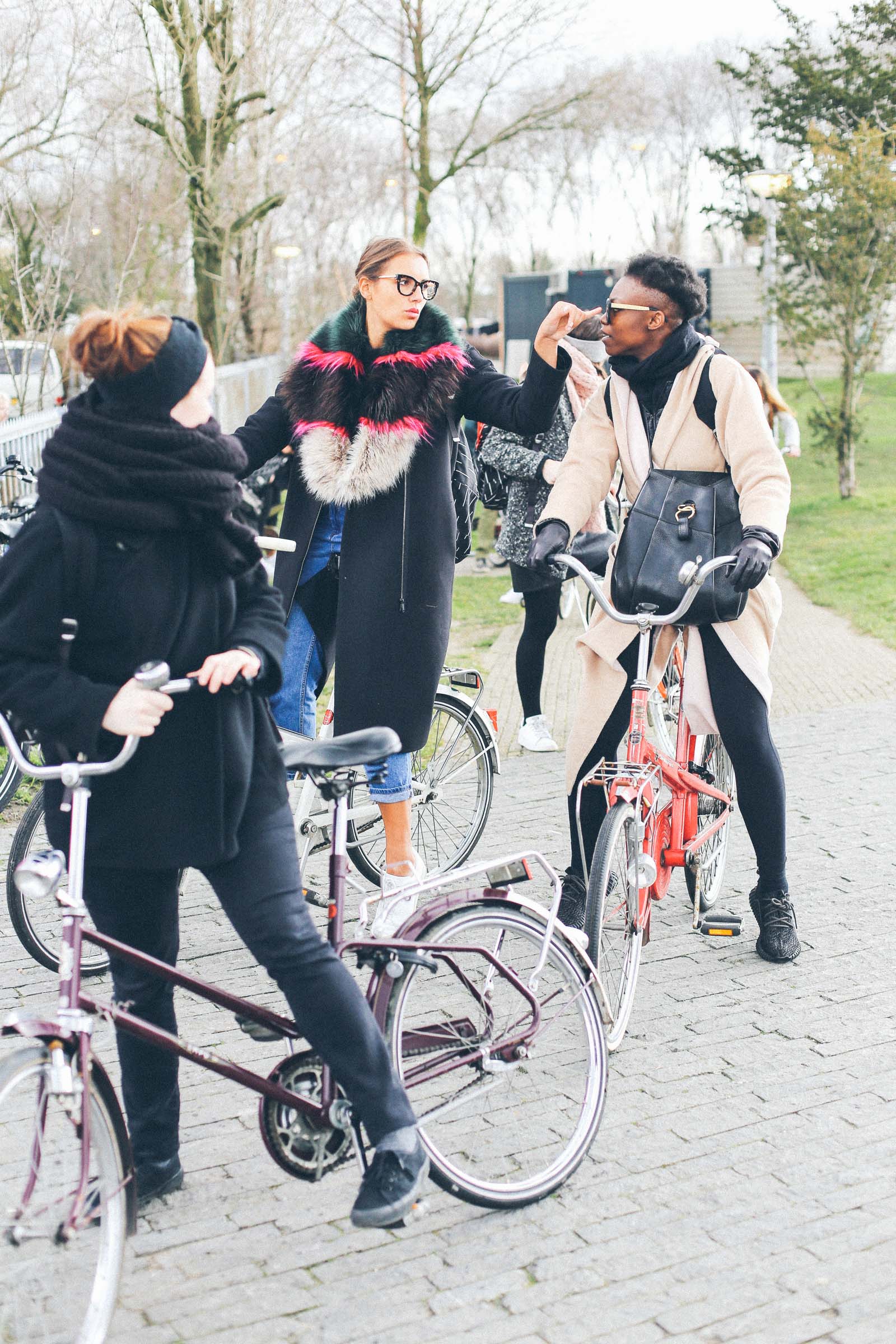 De Ceuvel
Next on the #shewears tour was the sustainable initiative De Ceuvel where Esmee Jiskoot wished us a very warm and enthusiastic welcome (I didn't even knew that people with such enthusiasm existed). The team behind this project built an entire complex of workplaces and even a restaurant / café on contaminated ground. With the help natural solutions such as weed they're trying to make the soil healthy again. Everything they do at De Ceuvel is as sustainable as possible: they use solar panels for electricity, cultivate their own vegetables and all the buildings are made from old boats and recycled materials.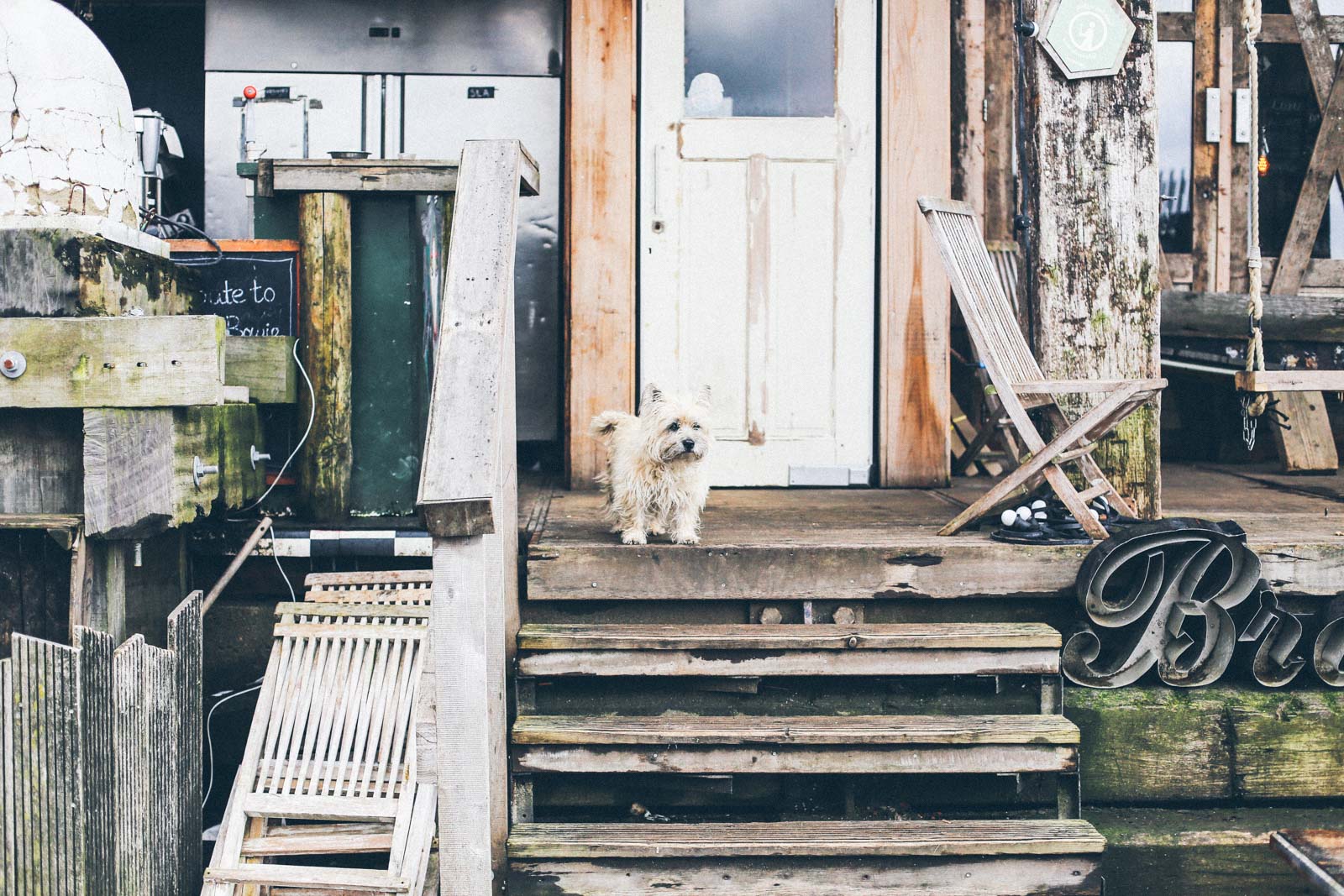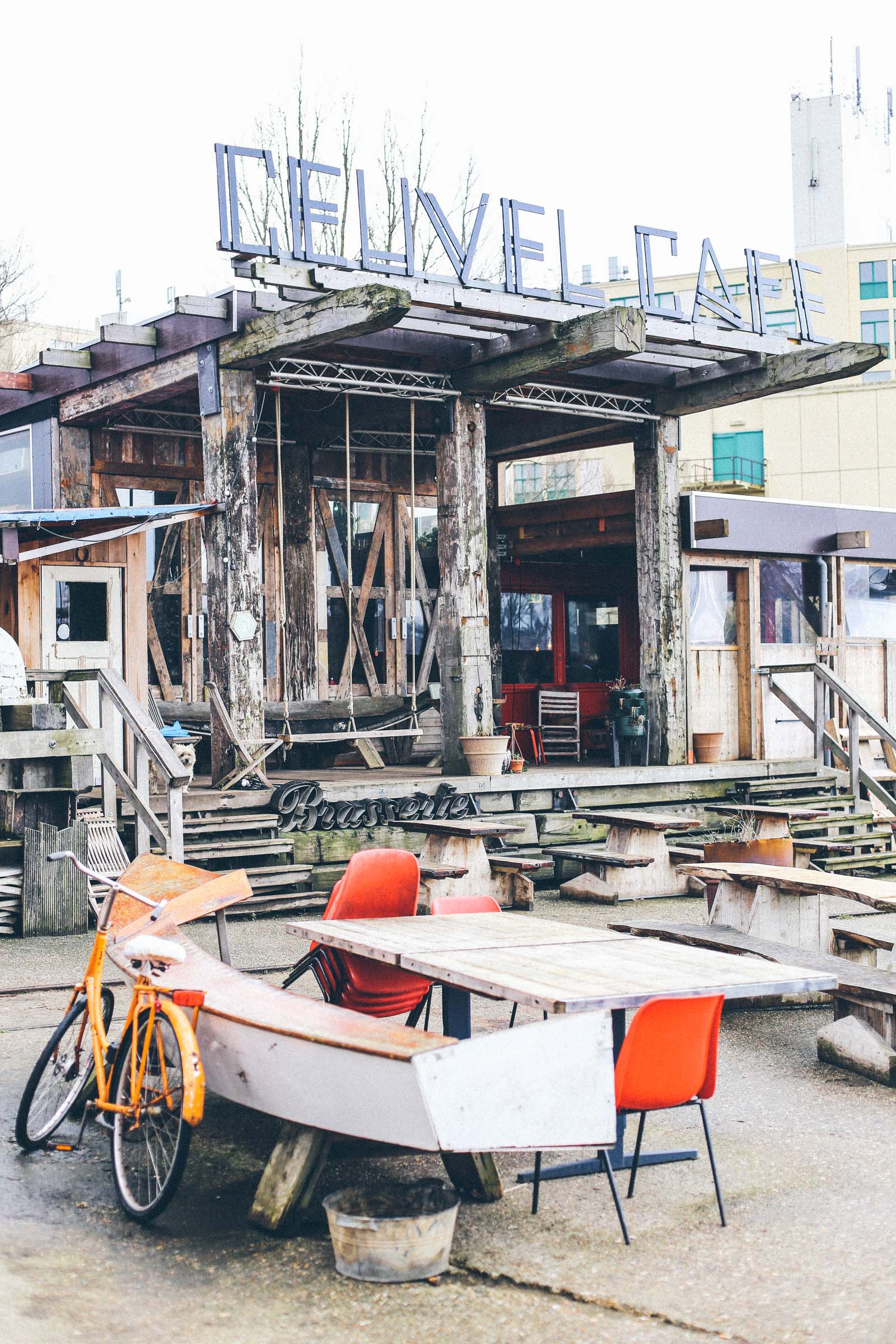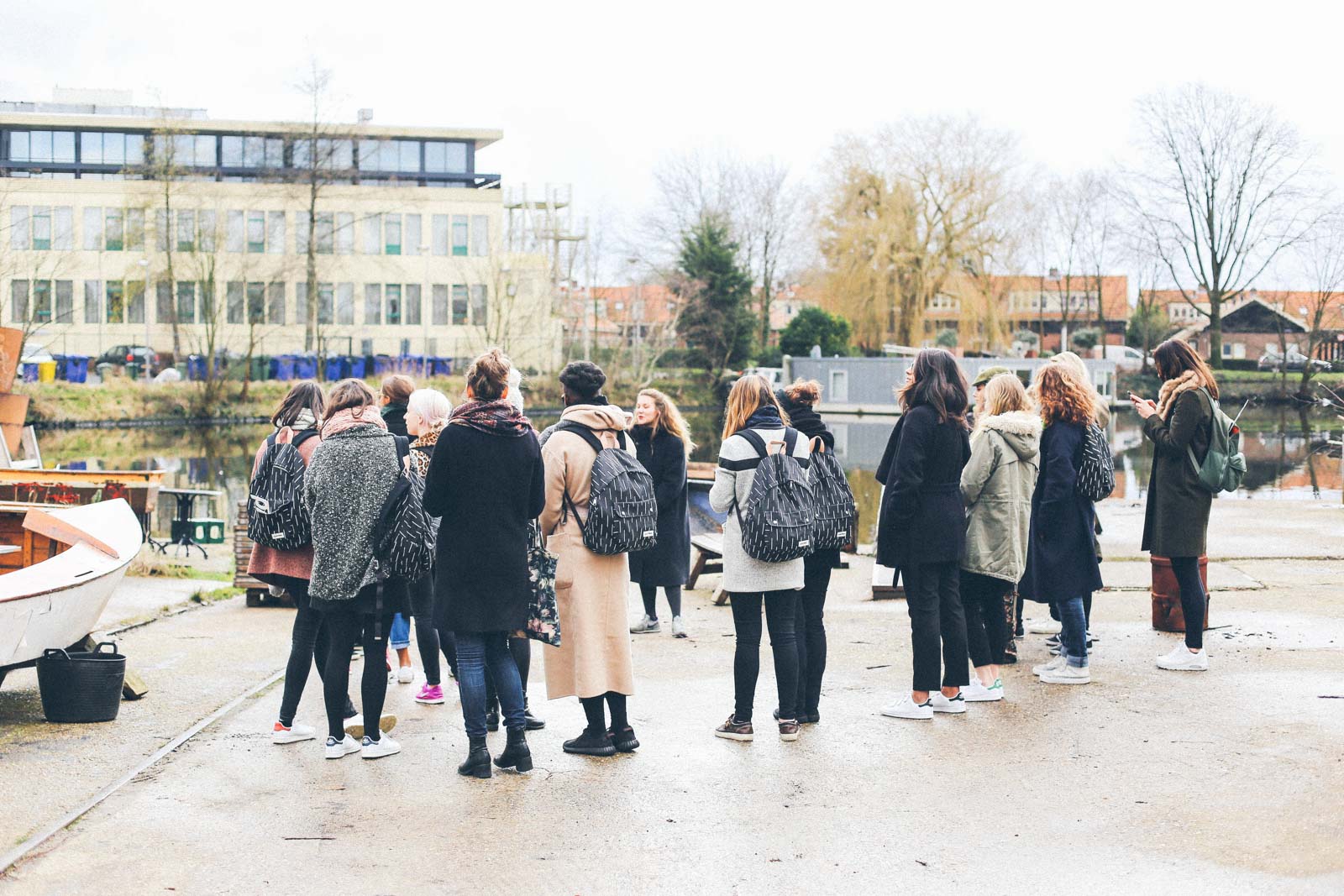 Groente uit zee
In one of the boats / workplaces we met Lisette Kreischer who launched the book "Groente uit zee" and the Dutch weed burger. She talked about how she became a vegan many years ago out of respect for the animals and the planet. "Groente uit zee" is all about seaweed and how to turn this vegetable into some delicious and healthy recipes such as the burger. We got the opportunity to taste it afterwards and I can assure you, it even tastes better without meat (and no, it doesn't make you stoned ;)).
geWoonboot, Woodies aT Berlin & Kunststad
In the afternoon Eva took us to the geWoonboot, a self-sufficient floating home owned by Joan Kramer. It doesn't only look good, this place also proves that it is actually possible to live in a very sustainable way without having to substitute your basic need for luxury.
Our last stops during this well-stocked day were Woodies aT Berlin, a wooden snowboat transformed into a shop full of pretty interior objects owned by Esther Way and Kunststad, an old warehouse that became a place where a group of creatives built their dream city of art. One of the must funny spots there is the Barbie peepshow, no further explanation needed 😉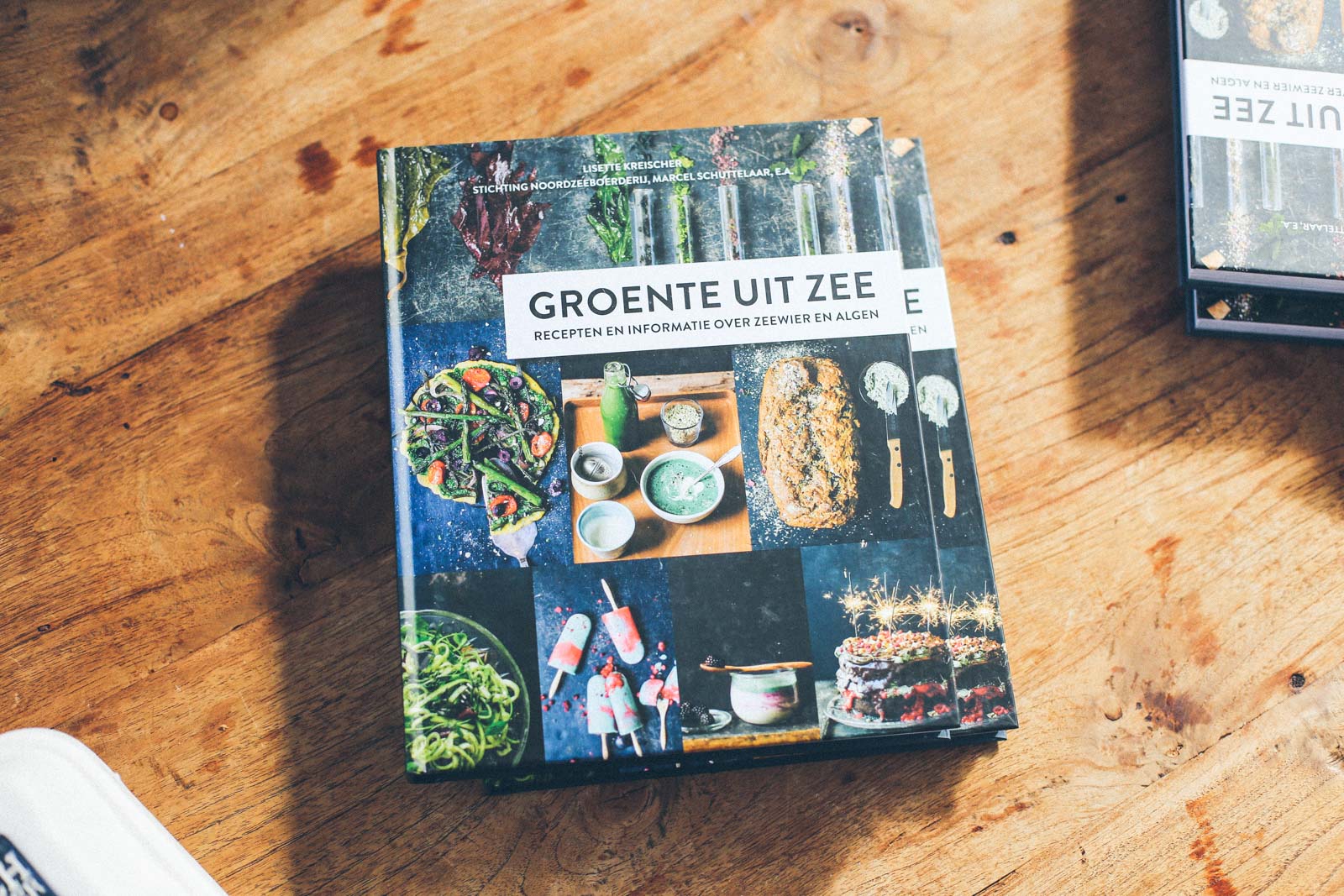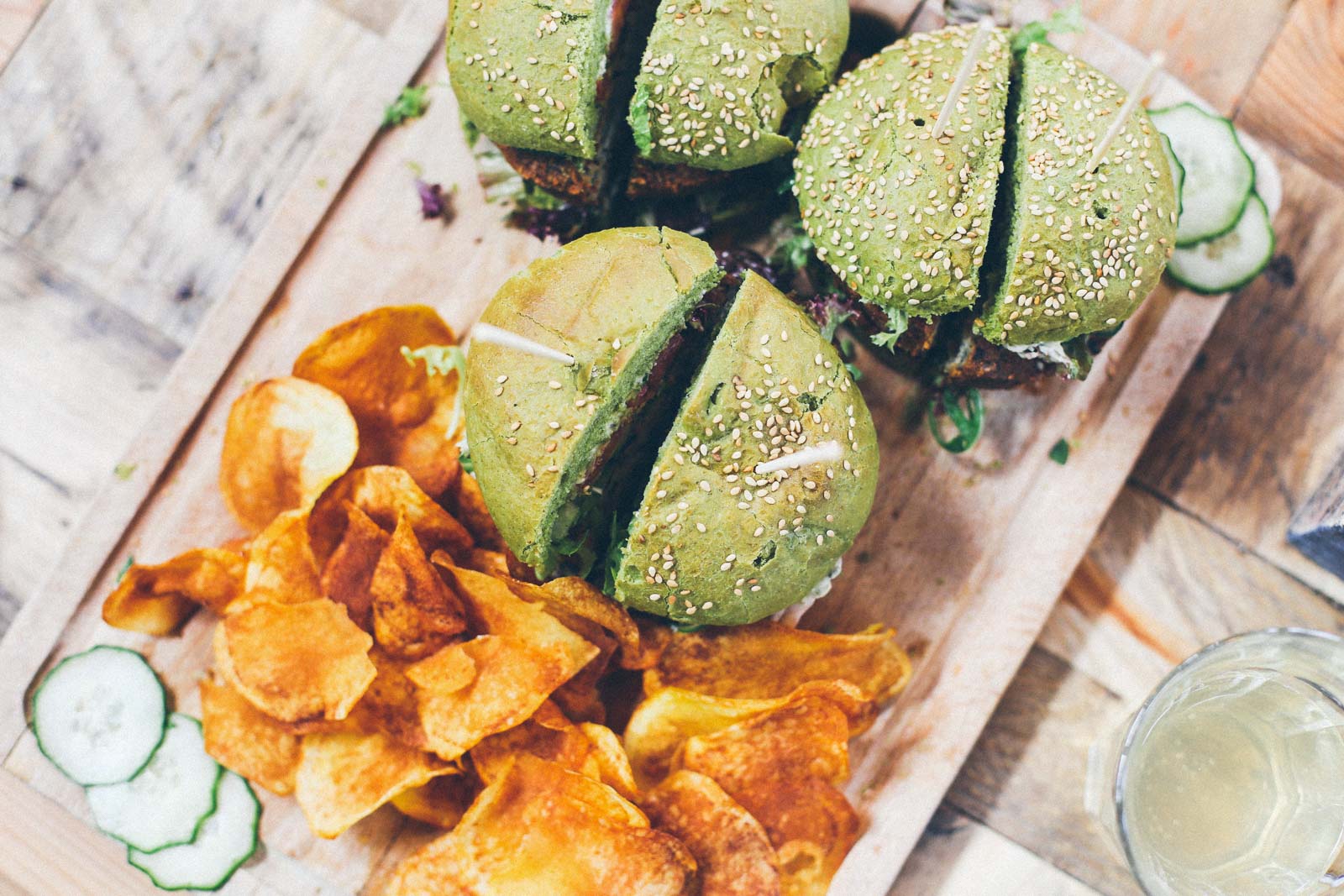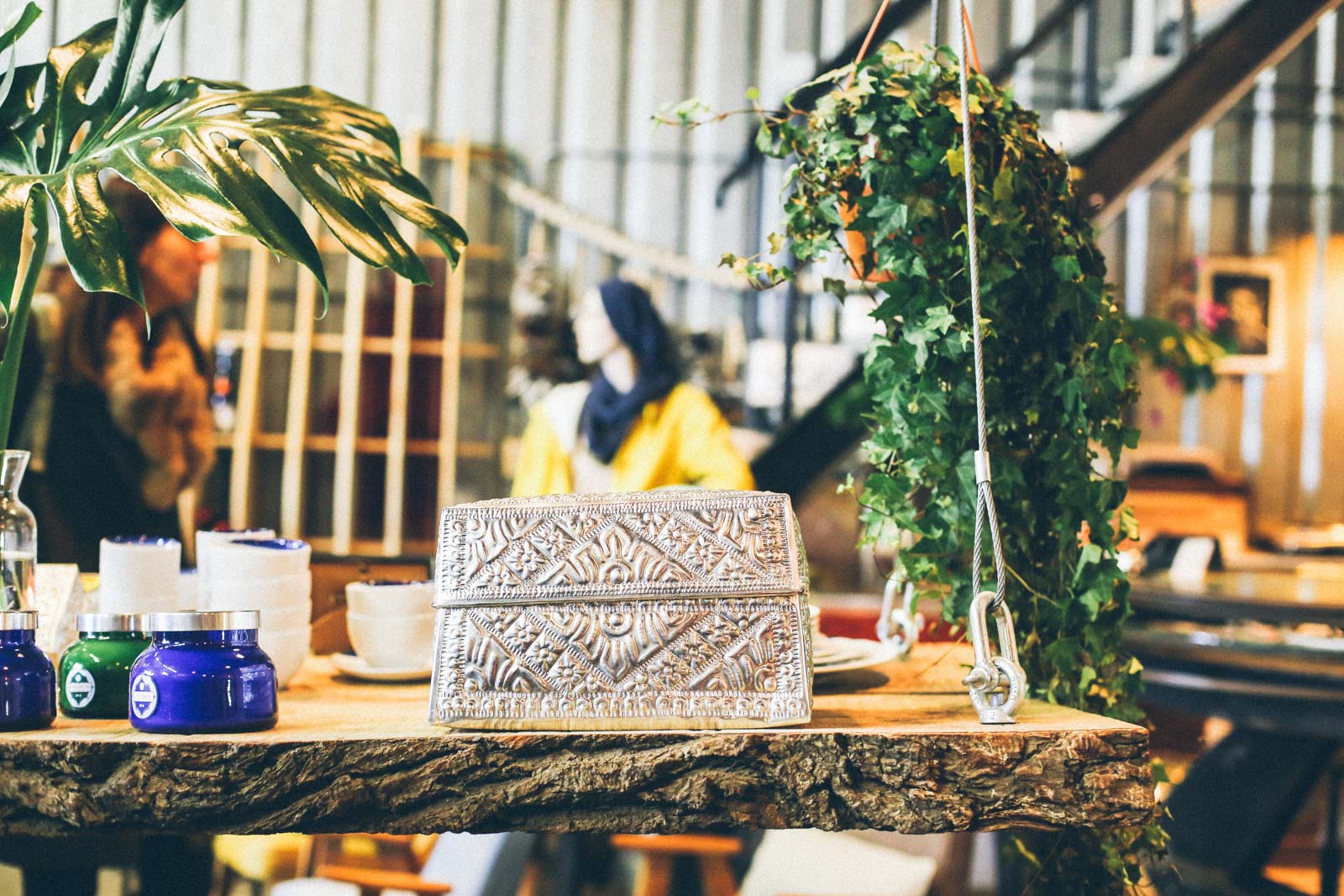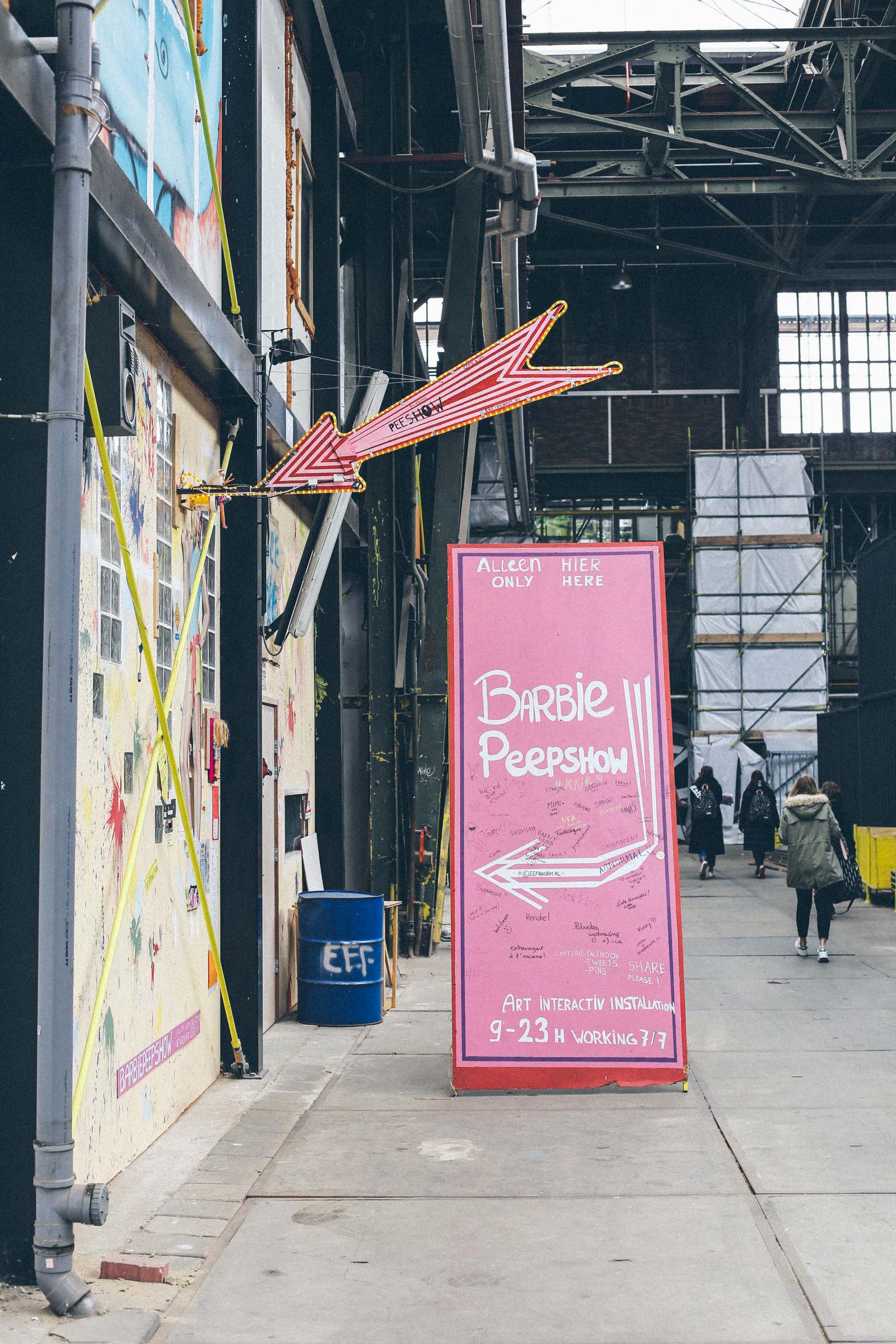 Noorderlicht Café
Before we headed back to the station Jolien van der Maden from Noorderlicht Café invited us for drinks and fingerfood which was very much appreciated since we were all kinda hungry again. Jolien told us that her first café burnt to the ground but she refused to give up. She started a new initiative in one of the old industrial NSDM buildings and it turned out to be a big hit or an accidental hotspot as she likes to call it herself.
When in the Thalys I thought about my initial "why Amsterdam North?" question and I also figured out an answer. It's not that well-known and less commercial so there's actually something to discover. And since we were there on international women's day the link with all the energetic and inspiring female entrepreneurs was very clear. What I found most inspiring were all the sustainable projects and of course the vegan Dutch weed burger. Personally I also believe that we have to start changing our way of living if we want a happy ever after and right now the situation doesn't look that good. Seeing all those women following their own path inspired me even more to go in the sustainable direction.
So watch out Amsterdam North, I'll be back!
With special thanks to Eastpak for the very interesting & inspiring tour