I've spent quite some days in Amsterdam lately and I truly don't mind. This time I was invited to the new Adidas NMD launch with fellow bloggers Jon, Dries, Luigi, Valentine and Ben.
The sneaker style was first introduced in December 2015 and now 14 different color combinations & a few pairs of chukkas were added to the range. Personally I had a love at first sight thingie with the Primeknit pattern city sock and not only because of the name. After many years of wearing sneakers I love to wear something completely new once in a while. It rather bores me when 20 people in one room are wearing the exact same shoes. And oh yes, they're also pretty comfortable as the name already reveals.
Especially for the new NMD launch Adidas organized a very urban party in Amsterdam which of course we crashed 😉 A few dance moves, beers, glasses of wine and maybe some gin tonics later we ended up tired at our great hotel (Lloyd Amsterdam, I was truly impressed). And we might have had a little after-chat in my hotel room which had the size of an average Parisian apartment. Luckily we had our sunglasses with us to hide the bags and rings under our eyes when we hit the city on our NMD sneakers the day after.
As you might have seen on my Snapchat account that I recently (a.k.a. 2 days ago) started using (you can always follow me > Ruth Van Soom ;)) ,we shot quite some pictures with Jon, Dries and Luigi in Amsterdam. Check out their blogs for more footage!
Enjoy the weekend guys and if you have no plans on Sunday you can always visit Paulien, Elien, Nathalie and I during our Closet sale.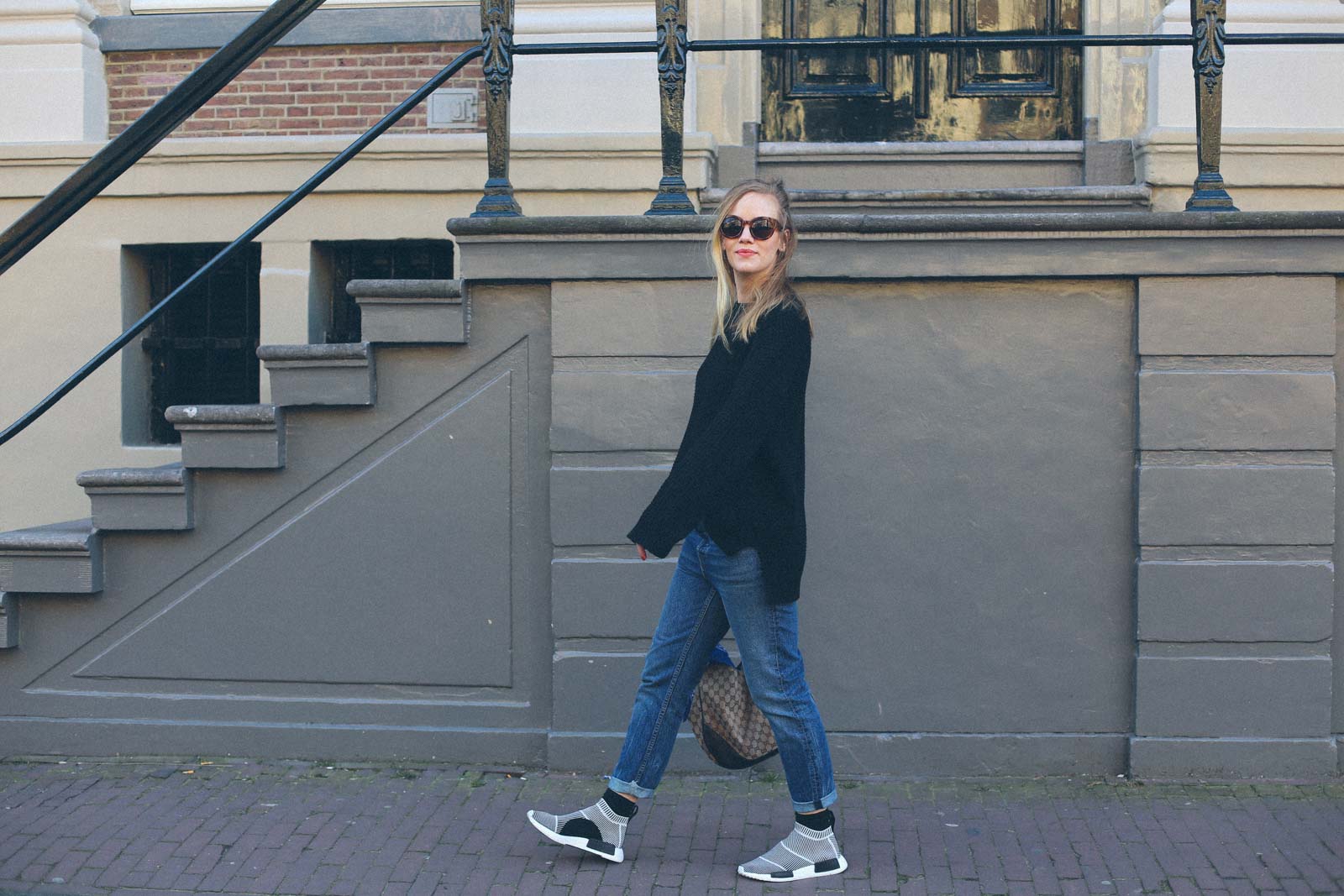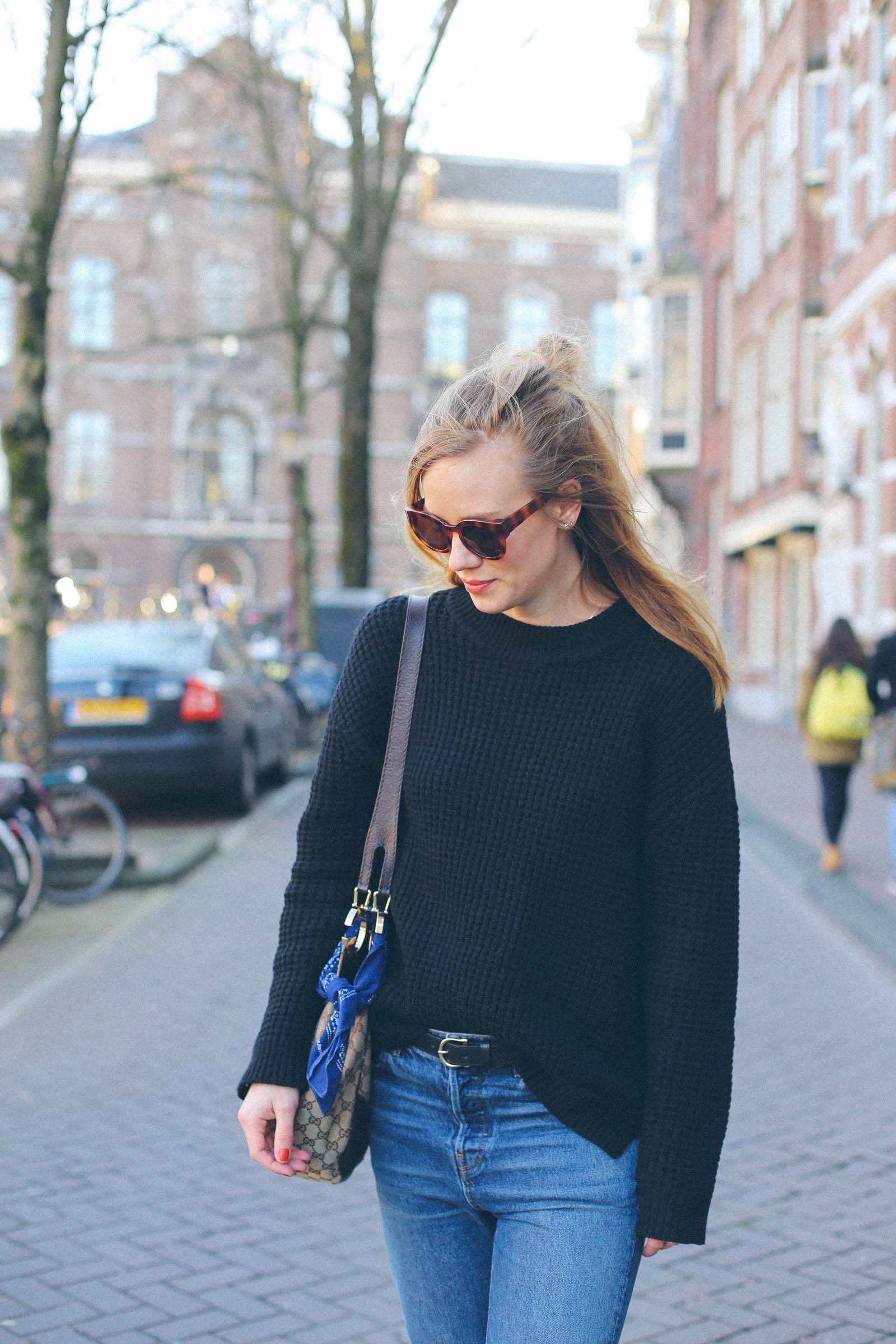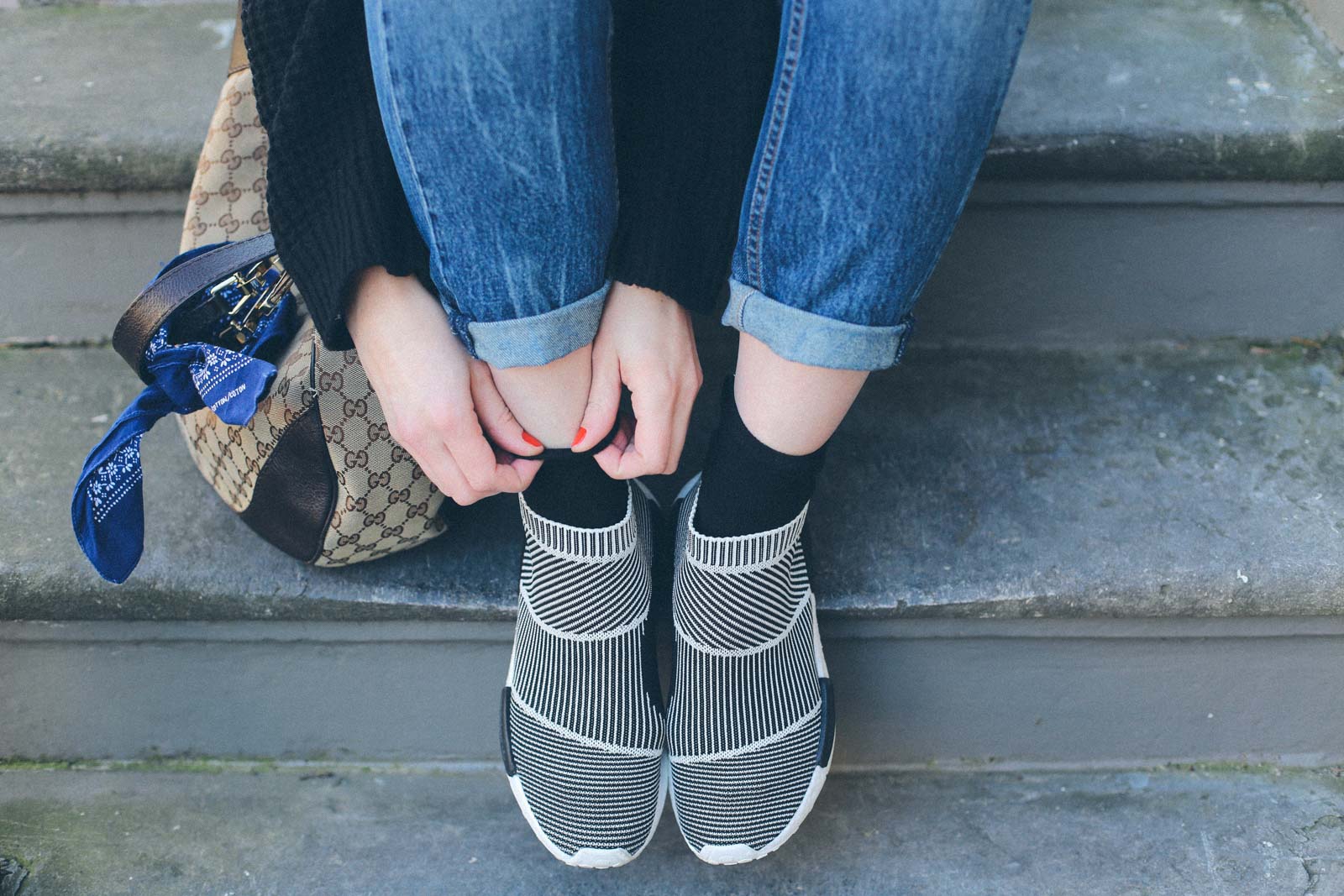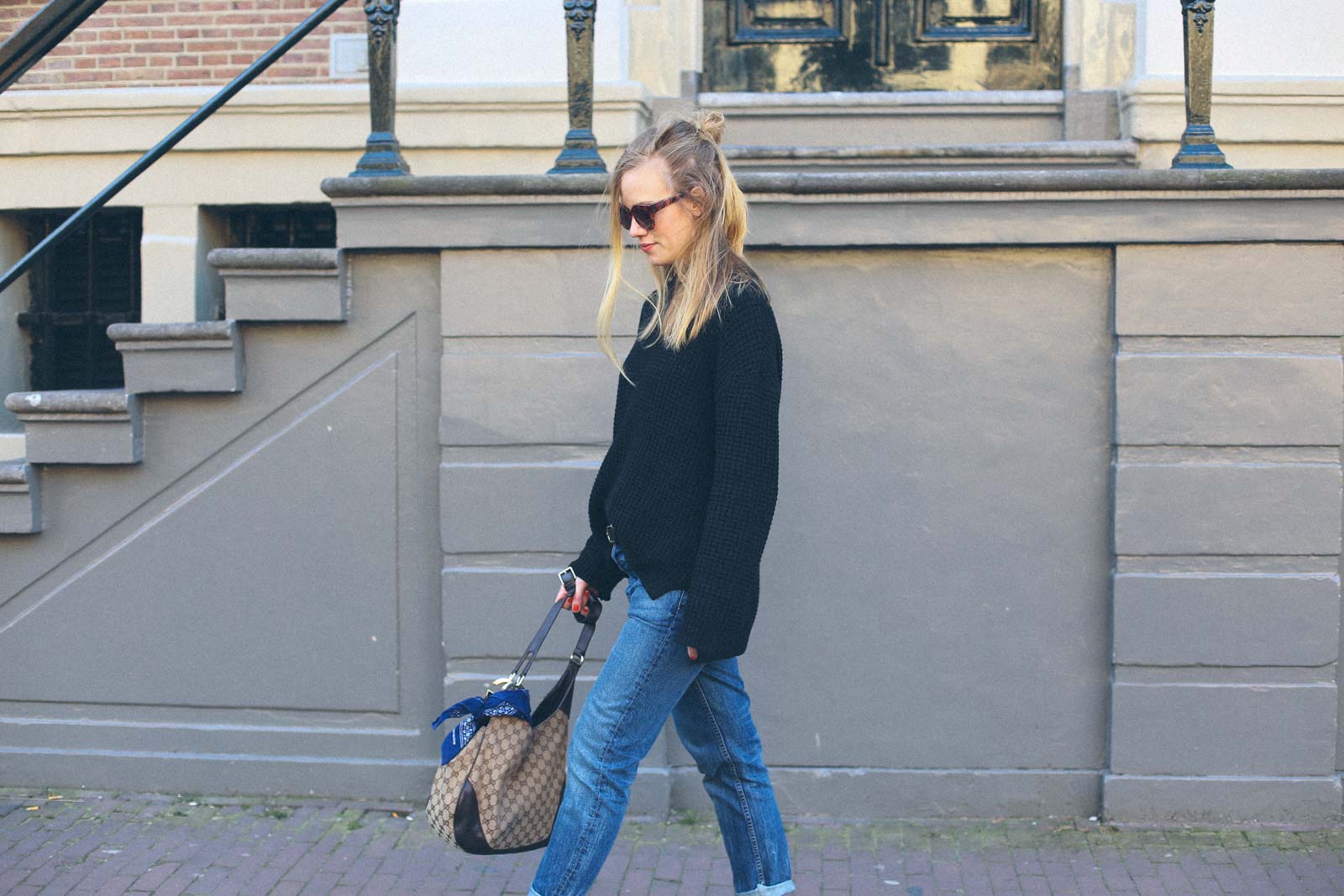 Wearing: sneakers – ADIDAS NMD (c/o), jeans – ALEXANDER WANG, knit – COS, bag – GUCCI, sunglasses – URBAN OUTFITTERS
Pictures by the one and only Jon The Gold