One of the most fascinating things about journeys is that you meet passionate people with interesting stories that, of course, I want to share with you. First 'victim' is my friend Sien Josephine, a photographer who's about to launch her newest project by the and of this week.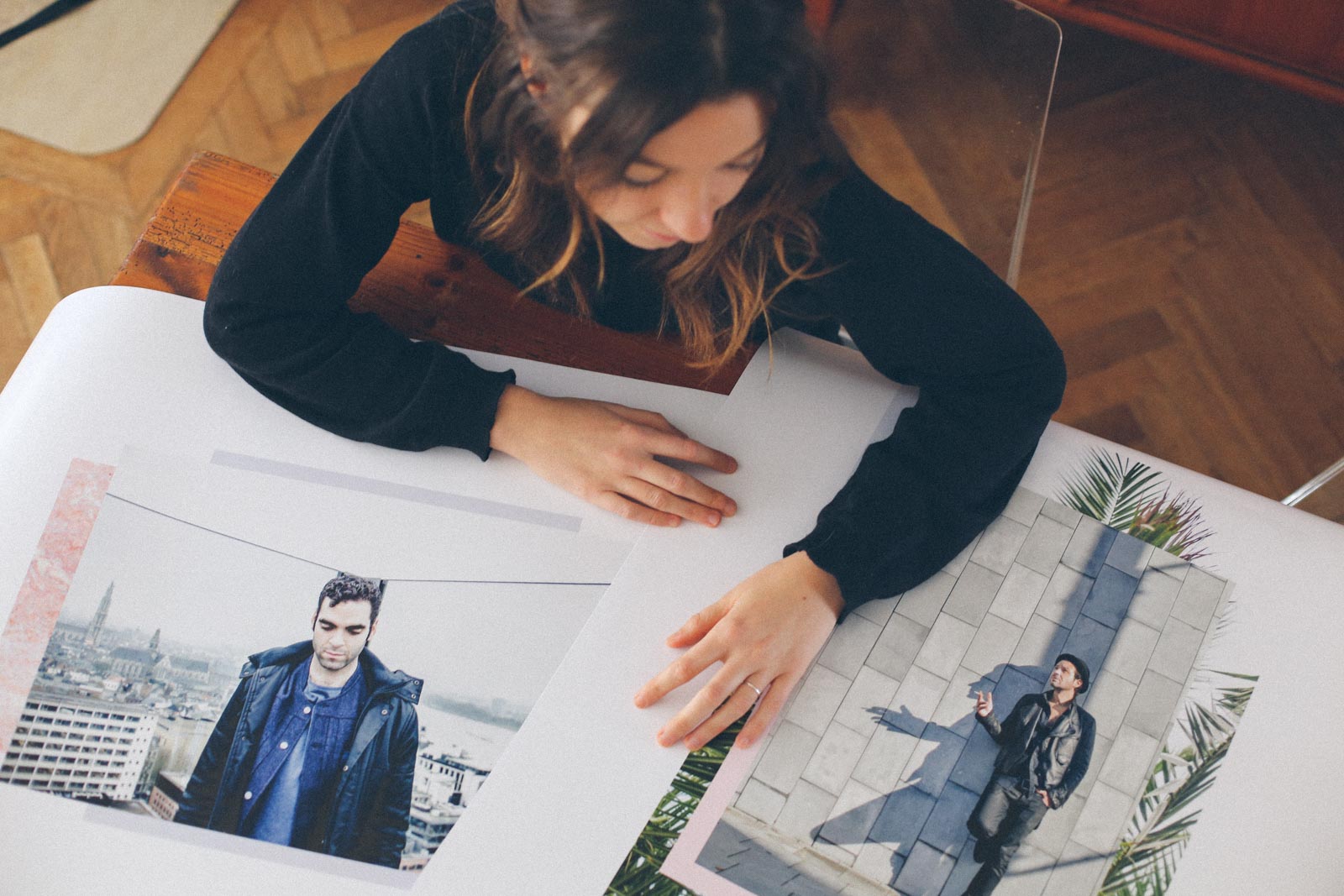 Sien Josephine can be defined as a jack-of-all-trades: she has a law degree, is an excellent bartender, made a career as a casting agent, she's a good writer and the girl can also take pictures! The fact that she likes to expand her boundaries and is always full of ideas, made her start working on a new project called "Buurtjongens" (boys from the neighborhood in English, literally translated) that will be officially released on the 15th of January. Just the perfect timing to put her through the grill…
I honestly have to admit that my only question was: "so tell me a bit about this project", usually I would be more inventive but we go way back and one question just was enough to get all the answers. So…the idea was born at party where Dutch DJ Vic Crezée was playing. After a gin tonic or two Sien's imagination went in overdrive and she started wondering how guys like him would look like in their natural habitat instead of behind the turntables. Being excited she told her companion Marianne, a PR pro, about her thoughts and soon afterwards they started brainstorming.
Luckily Sien and Marianne both have a large network, this has been quite helpful to contact all 'the boys'. The initial idea was to ask DJ's but soon they also found actors and musicians that were interested in the project. Just to reveal a few names of the list: Tom Barman, Matteo Simoni, Adil El Arbi, Freddy from "De Jeugd van Tegenwoordig" and Adam Cohen. Sien and Marianne went all around the country and even crossed the Dutch border to capture the guys in their natural surroundings.
In the final stadium graphic designer Stephanie Specht came along, she used the technique of layered graphics to add a story behind the story to the pictures. Sien didn't want to tip the scales but she told me that Freddy from "De Jeugd van Tegenwoordig" has a photo of the sea as background because he's a huge fan of seafood. Concerning the other background stories, let them captivate your minds!
The project will be officially launched this Thursday, the 15th of January at the Paris Texas Gallery in Antwerp. Places are limited but you can always visit the website of Sien for more info.

Pictures of Sien by me
The "Buurtjongens" pictures by Sien Josephine Teijssen, artwork by Stephanie Specht