If there's one item I had a huge crush on even before the season started it was the Vêtements Polizei coat. Spotted my friend Steph last year in Paris wearing the FW15 version but it was sold out everywhere. This time I was lucky to be at the right time in the right place and to know people who know people (never underestimate the power of real life conversations ;)).
Now I must that there are a few consequences to wearing the coat… First of all there are quite some strangers asking me if I work at a police office (very funny, not!) and in general people just stare at you like you're from another planet. But hey, I guess there are worse things!
Besides the aesthetic aspects there's the major advantage that you won't get wet, not even during a downpour.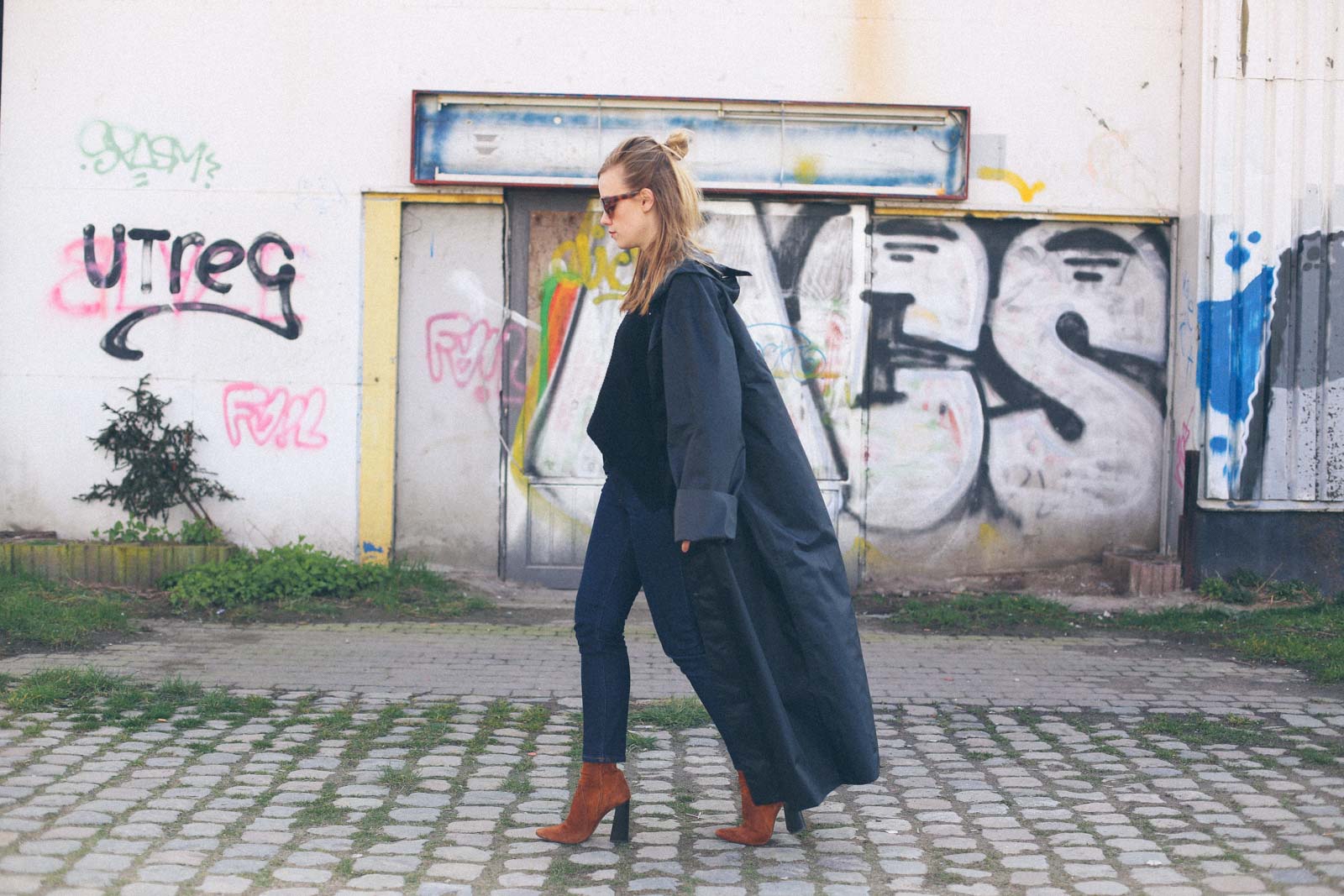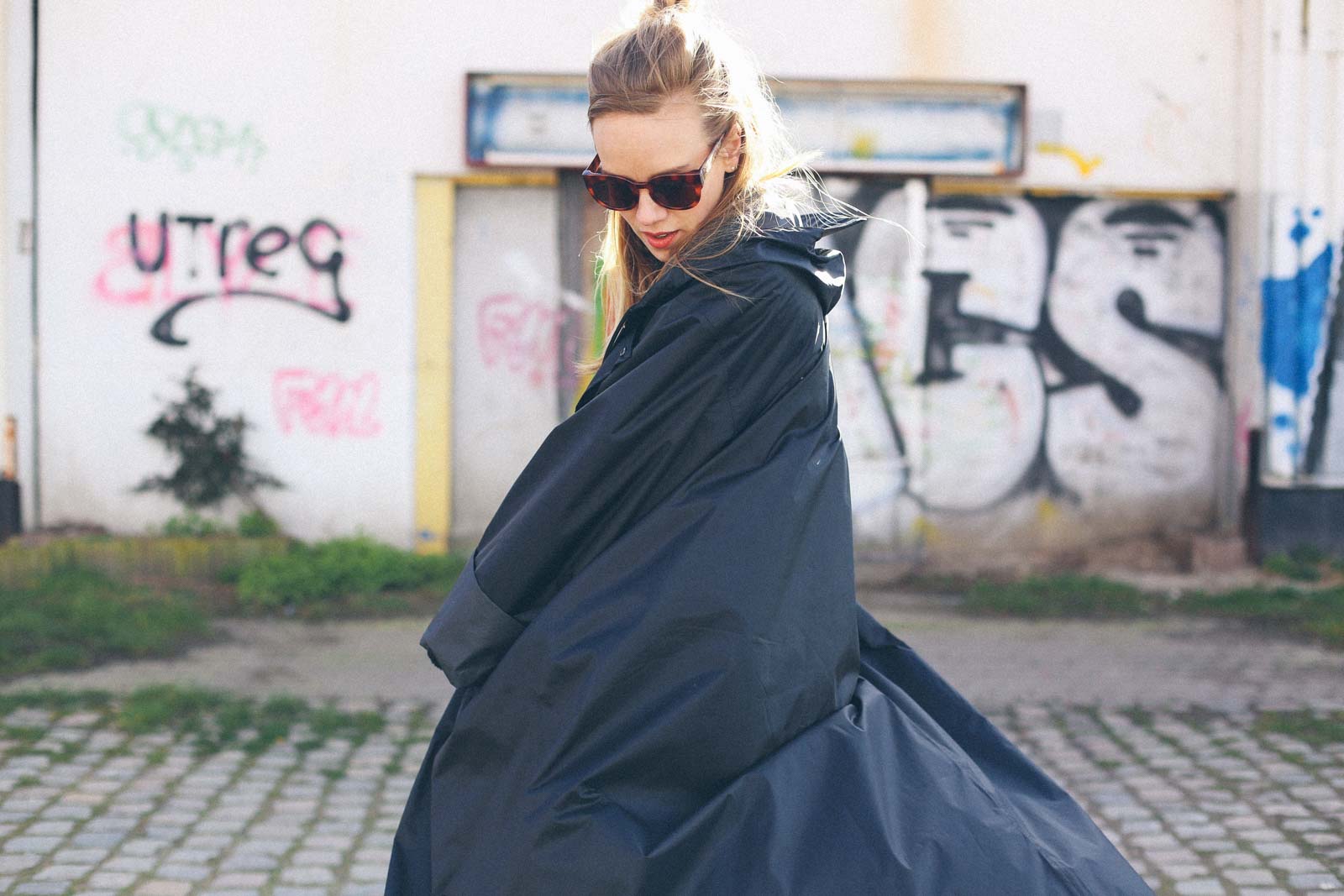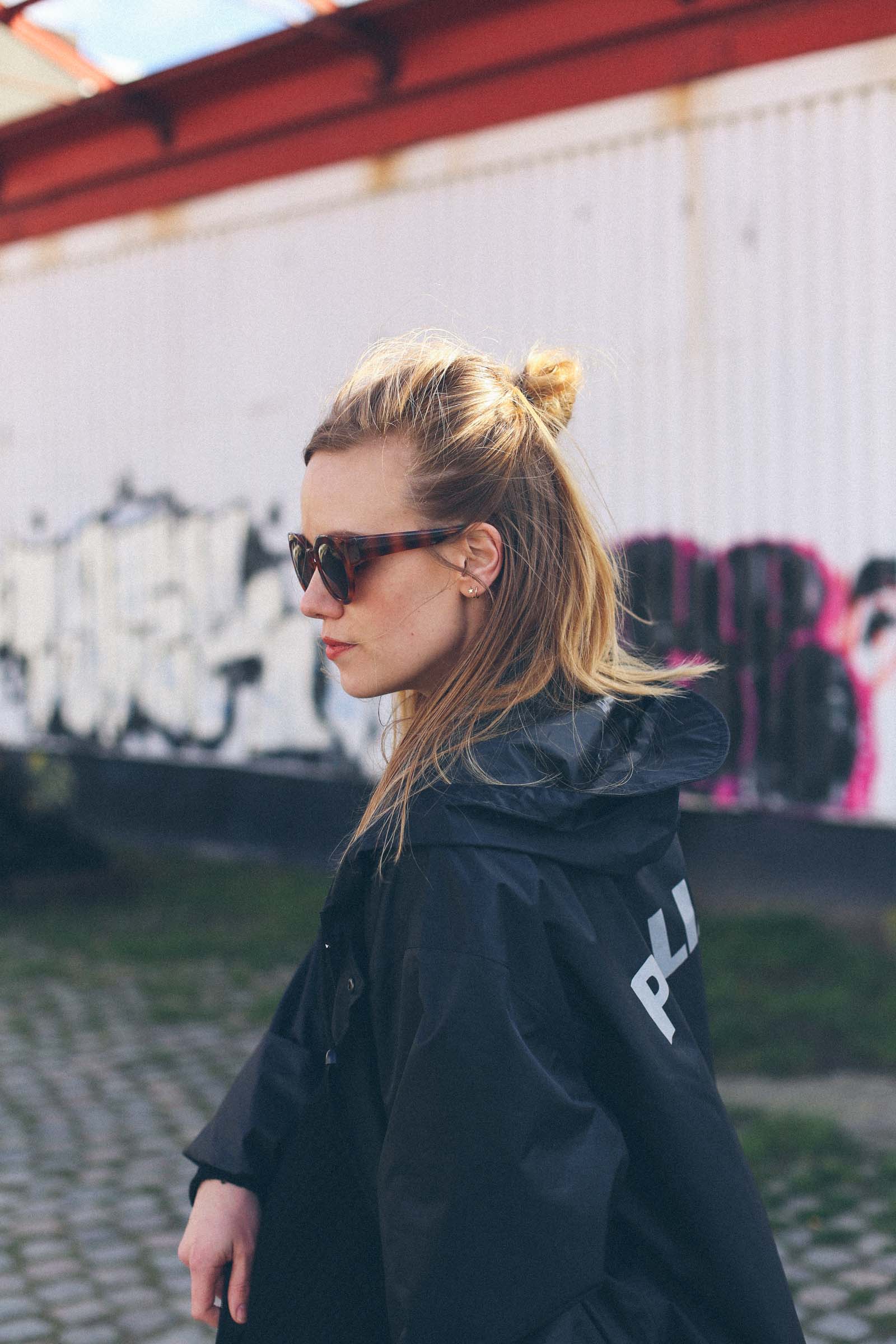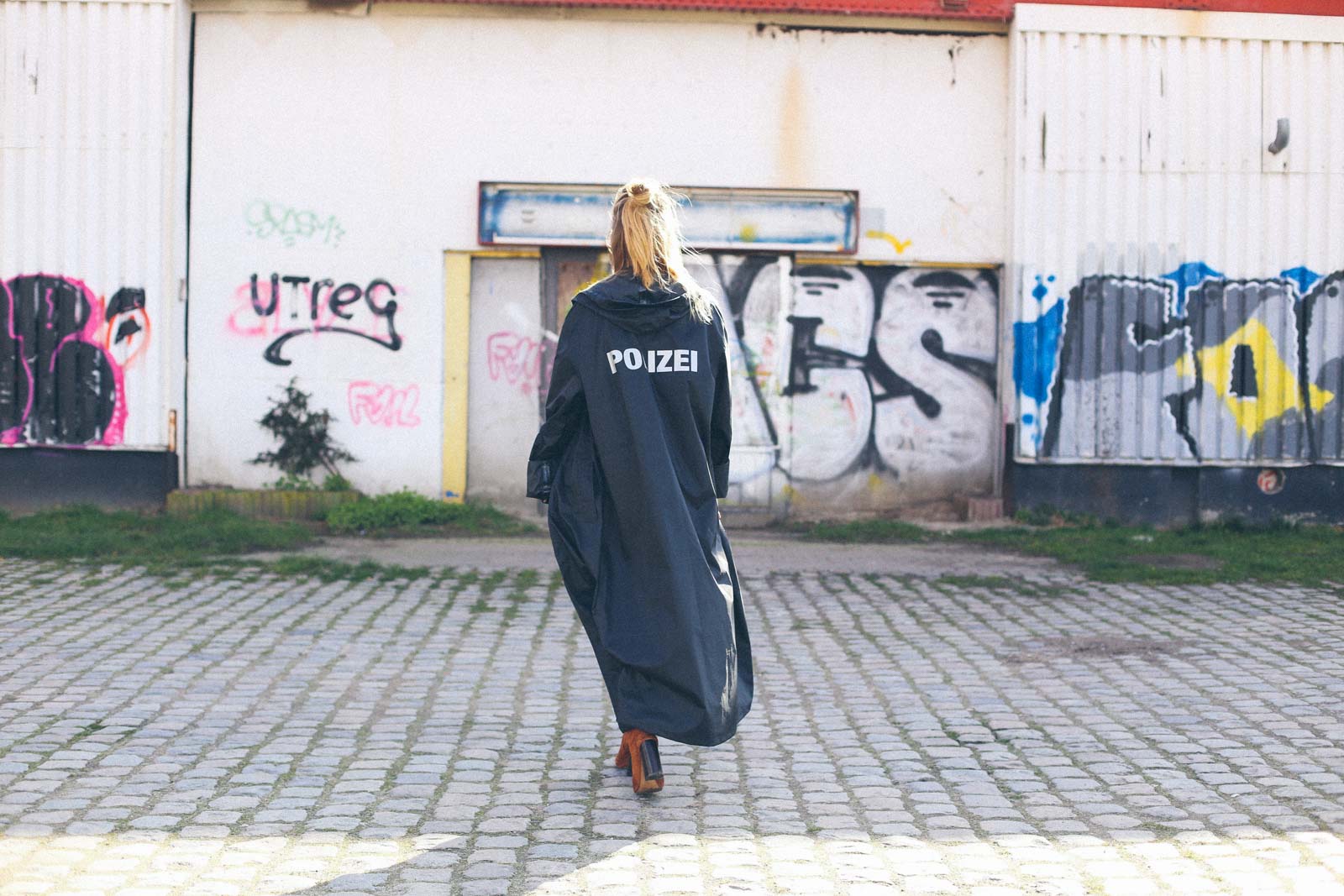 Wearing: coat – VETEMENTS, jeans – ACNE STUDIOS, knit – COS, heels – ZARA, sunglasses – URBAN OUTFITTERS
Pictures by Jon The Gold